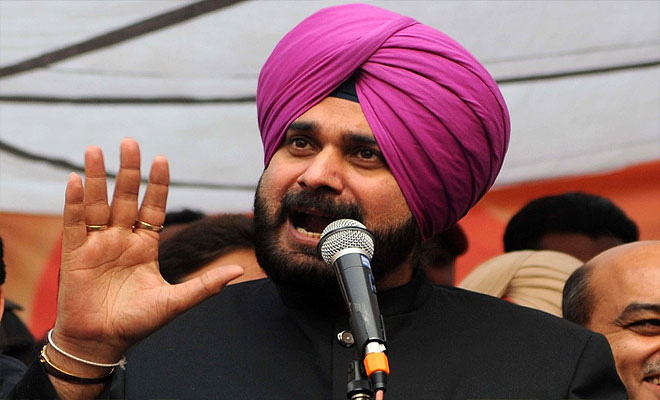 Navjot Singh Sidhu announces formulating dynamic advertisement policy to make urban areas economically self dependent
• target to increase income of local government from present 25 crore to 300 crore
• revenue generation aimed at filling state coffers instead of private ones
• strict law to be enacted for effective implementation of policyNavjot Singh Sidhu announces formulating dynamic advertisement policy to make urban areas economically self dependent
• target to increase income of local government from present 25 crore to 300 crore
• revenue generation aimed at filling state coffers instead of private ones
• strict law to be enacted for effective implementation of policy
The Local Government Minister, Punjab, S. Navjot Singh Sidhu today said that a comprehensive advertisement policy would be formulated to make urban local bodies economically self dependent and ensuring filling of State coffers instead of private ones. An advertisement directorate would be established besides the enactment of a stringent law to effectively implement the policy. The directorate would have powers pertaining to attachment apart from levying fines.
Disclosing this at a press conference here at Punjab Bhawan, the minister said that at present 80 cities of Haryana yield a windfall of Rs. 200 crore through advertising whereas the 164 cities/towns of the Punjab yield a pittance of Rs. 25 crore. From Mohali alone, Rs. 10 crore are collected while the income from Zirakpur gets pegged at Rs. 2.5 crore which clearly implies that the rest of Punjab accounts for a mere Rs. 12.5 crore. The minister further said that the department has set a target of Rs. 300 crore income through advertising itself. He also divulged that Ludhiana alone has the capability to account for more than Rs. 100 crore income.
Detailing facts regarding Ludhiana, Mr. Sidhu said that the previous regime constructed Bus Q shelters and then used them for advertising purposes thus causing a huge loss of Rs. 100 Crore which instead of going to state's exchequer went into private hands. These bus queue shelters were given away at rates lesser than market rates which lead to the enrichment of a private company by crores which should have rightfully gone to the state.
Mr. Sidhu also divulged that root cause of this was the toothless laws which were unable to punish those robbing the state exchequer nor were these strong enough to levy fines on defaulters. He also divulged that a tough law would be enacted for effective implementation of the advertisement policy so as to not let any losses accrue to the state exchequer. The minister further said that the department would bring this policy in the cabinet. He also detailed that the his aim is to increase the income of the state government by strengthening its resources.
Divulging more, Mr. Sidhu said that the case about advertising is up for hearing at the Hon'ble Punjab and Haryana High Court on 18th August for which the department would deploy senior officers. No fact would be concealed from the court. Adding more, the minister said that the imposition of entertainment tax is necessary for bringing cable business under the purview of law and make them accountable. He further elaborated that a token amount would be levied as entertainment tax the main purpose of which is to increase the ambit of the law.
On the occasion, Ex- customs officer Mr. S.L. Goyal was also present.
—PTC News