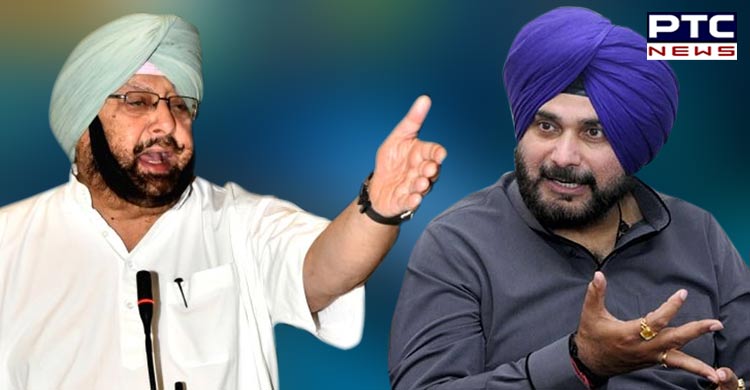 Punjab Chief Minister Captain Amarinder Singh on Saturday have accepted Congress Leader Navjot Sidhu's resignation. Also, the resignation has been forwarded to the Governor of Punjab Vijayender Pal Singh Badnore. Navjot Singh Sidhu on July 14 submitted his resignation to former Congress President Rahul Gandhi on Twitter and later on July 15, he submitted his resignation to Chief Minister of Punjab Captain Amarinder Singh and confirmed on twitter that his resignation has been sent to the CM residence.
https://twitter.com/ANI/status/1152448789111812097
Meanwhile, Captain Amarinder Singh opened up on Navjot Singh Sidhu's resignation and said "If Sidhu doesn't want to do his job, there's nothing i can do about it". After Punjab Cabinet Reshuffle, the Congress Leader was given the Power Ministry, which he declined and never taken charge.
Also Read: I have no issues with him: Punjab CM Captain Amarinder Singh on Navjot Singh Sidhu resignation
Also, the Punjab CM Captain Amarinder Singh said on a rift which was the root of the tussle between them. He said, "I have never opposed Mrs. Sidhu, in fact, I was the one who recommended to Rahul Ji that she contests from Bathinda. It was Sidhu who said that his wife will not contest from Bathinda but from Chandigarh. So it was not for him to decide this, the party decides these things."
-PTC News