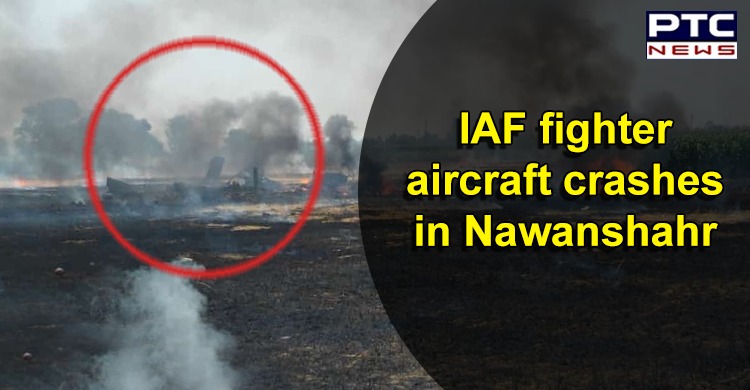 In a tragic incident, a Mig-29 aircraft of the Indian Air Force crashed at Chuhadpur village of Nawanshahr on Friday, superintendent of police, SBS Nagar, Wazir Singh Khaira said. According to the information, the pilot ejected safely right before the crash.

The pilot had ejected from the plane at Hoshiarpur's Rurki Khas village in Garhshankar before the aircraft crashed. Reportedly, he has been identified as MK Pandey. Meanwhile, it has been reported that Mig-29 aircraft airborne on a training mission from an Air Force base near Jalandhar met with an accident.
https://www.facebook.com/ptcnewsonline/videos/3153886074635863/
Also Read | Punjab CM asks PM Modi for Exit Strategy from Lockdown 3.0
According to the information, the aircraft had developed a technical snag and the pilot ejected safely as he was unable to control the aircraft. The pilot has been rescued by a helicopter. A Court of Inquiry has been ordered to investigate the cause of an accident.

Earlier on April 17, an Apache helicopter of the Indian Army made an emergency landing at Budhawar village in Hoshiarpur district. According to the information, the helicopter had taken off from the Pathankot Army base and it had land in the Budhwar village fields due to some technical error.
-PTC News