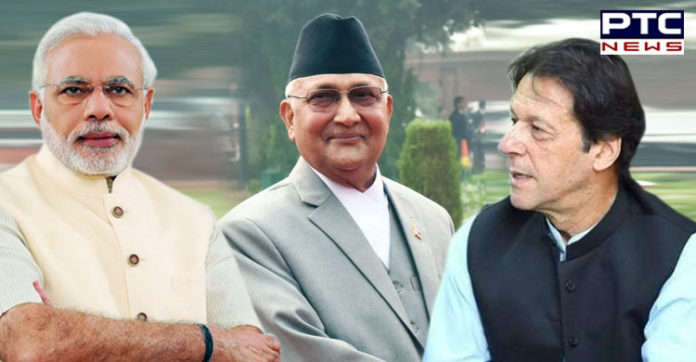 Nepal Sagarmatha Sambaad: Nepal has invited Prime Minister Narendra Modi and Pakistan PM Imran Khan to attend the first Sagarmatha Sambaad forum which is scheduled to be held in Kathmandu in April. It will be held to discuss the prominent issues of global, regional and national significance, Foreign Minister Pradeep Kumar Gyawali said on Friday.
Pradeep Kumar added that the first edition of Sagarmatha Sambaad is  scheduled to be held from April 2 to 4 on the theme Climate Change, Mountains and the Future of Humanity. "We have invited Prime Minister Narendra Modi," he said.

Meanwhile, he said that all the leaders of all SAARC countries including Pakistan Prime Minister Imran Khan had been invited and Nepal would be happy to host all the regional leaders. The title Sambaad (dialogue) is named after the world's tallest mountain Sagarmatha (Mt Everest) which is a symbol of friendship, Gyawali said.
Nepal has the icy peaks of some of the world's highest mountains. Sambaad would be able to promote and demonstrate its resolve to make it a welcoming platform for all stakeholders for impartial, transparent, open discussion and free flow of thoughts and ideas, the official added.
PM Narendra Modi interacts with recipients of Rashtriya Bal Puraskar 2020
The member of SAARC are Afghanistan, Bangladesh, Bhutan, India, the Maldives, Nepal, Pakistan and Sri Lanka. The last SAARC Summit was held in Kathmandu in 2014.
-PTC News