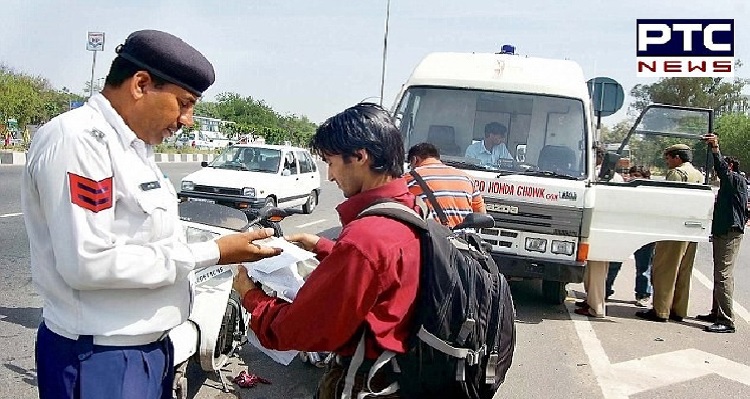 New Delhi: Well, now you should be careful and obey the traffic rules while driving across the country as breaking the traffic rules will require you paying up to 10 times of the previous fine amount. There have been major changes in the traffic rules which were implemented from September 1, 2019 across the country. In view of the continuous increase in road accidents, the fine for 'violating traffic rules' has been increased.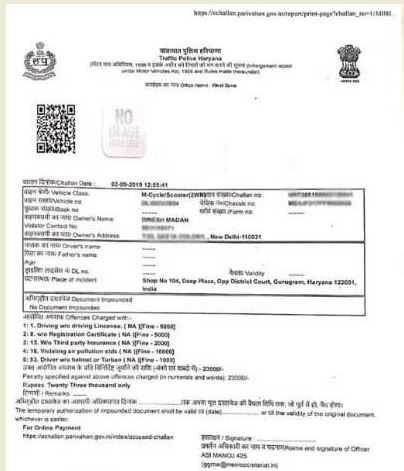 As new traffic rules goes into the effect, now there is a huge penalty for every mistake, including driving in a drunken state, driving without a helmet, not using a seat belt, driving without a valid driving license, over-speeding, ignoring traffic signal. One such recent case has been witnessed in Gurugram.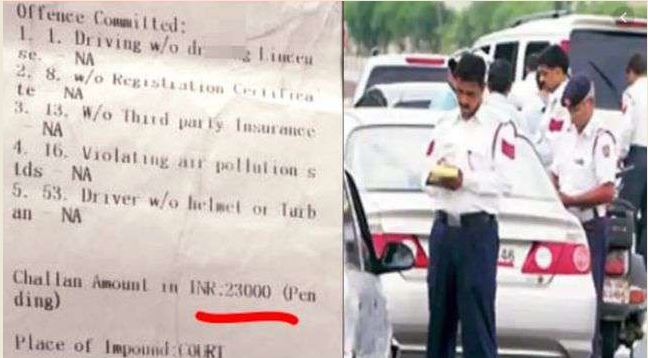 A person has been fined Rs 23,000 in Gurugram. The person is the resident of Geeta Colony area of ​​Delhi. In this case, the person says that the current cost of his Scooty Aviator is Rs 15000, while the fine is Rs 23000.
Punjab Police warning: "When you violate traffic rules, License ka Balidaan Dena Hoga"
As per the sources, the person has been identified as Dinesh Madan. While defending himself, Dinesh said that the police officer was asking papers of the vehicle. He said he needed time to bring papers from home, but the police officials cut-off the challan. Meanwhile, he stated that he has an Aviator scooter whose current price is Rs. 15,000, while he has been challaned Rs 23000. Likewise, he said, he will not pay the challan, as he can't afford it.
-PTC News