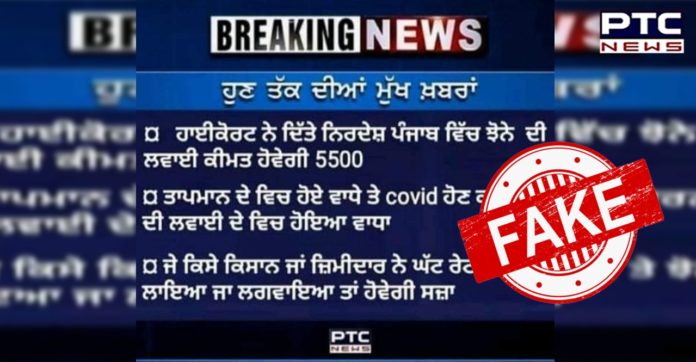 Cost of paddy sowing: Various types of news often go viral on social media and sometimes the news has nothing to do with the facts. One such story is going viral on social media under the name of PTC News.

A breaking plate is going viral on social media having a logo of PTC News on it. It claims that "High Court has directed that the cost of paddy sowing in Punjab would be Rs 5500. The hike has been announced due to the rise in temperature and coronavirus crisis."
Also Read | SAD announces alliance with BSP ahead of 2022 polls; BSP to contest on 20 seats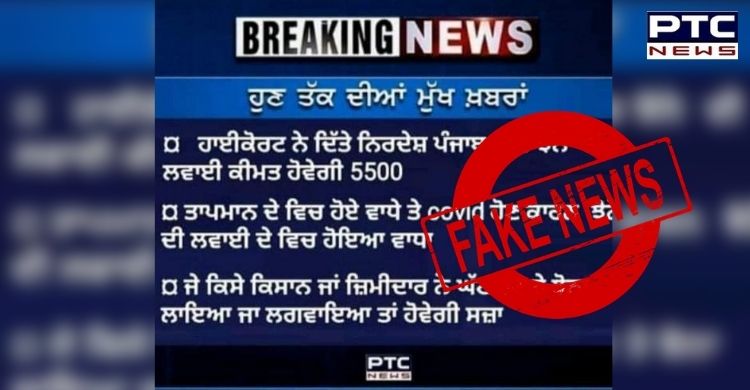 The report which is making rounds on social media under the logo of PTC News also said that if a farmer or landlord planted or planted paddy at a lower rate, he would be punished.
Also Read | SAD to prepare Election Manifesto for 2022 polls by end of October 2021: Sukhbir Singh Badal
It is pertinent to mention that no such news has been published by PTC News.
PTC News does not confirm any such news as it is absolutely baseless and fake.
Click here to follow PTC News on Twitter
-PTC News