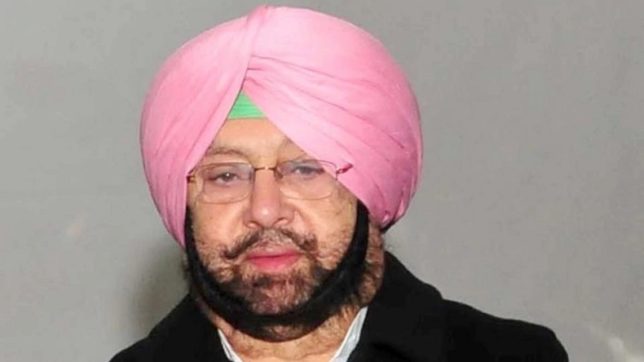 Punjab Chief Minister Captain Amarinder Singh has categorically rejected any violation of the rules or conflict of interest in his Mohali land deal, accusing the opposition of unnecessarily creating a controversy to promote their vested political interests.
Is the Chief Minister not allowed to purchase land, asked Captain Amarinder, hitting out at those who were trying to befool the people with baseless allegations of conflict of interest.
In fact, he had paid higher than the DC rate to purchase the land in question since the owner was not willing to sell the said plot, located in Siswan in Mohali, said the Chief Minister. Against the DC rate of Rs 30 lakh, he had actually paid double the amount - at about Rs 60 lakh per acre, Captain Amarinder told some mediapersons in an informal chat.
Asserting that his land had nothing to do with PLPA, the Chief Minister said he planned to construct a small farmhouse there since he did not have a house in Chandigarh, besides planting 32 varieties of fruit trees.
However, the Chief Minister clarified, that he had no intention of using the forest land, locked by the PLPA. The two khasras covered by the Act will be left as they are, without even fencing of any sort, he added. The remaining had been denotified way back in 2011 by the previous government.
In fact, the Chief Minister revealed, he already owned 15 acres in Majri village, which he had purchased about 25 years ago. That piece of land was subject to restrictions under PLPA and continued to remain so, he added.
The Chief Minister declared that he would abide by all rules and regulations, as required, for any construction on the Siswan Village land purchased recently.
In response to a question, the Chief Minister said the budget session would be convened in the second week of March. To another question, he said as many as 1.50 lakh jobs would be given at the next Job Mela, scheduled early March.
-PTC News