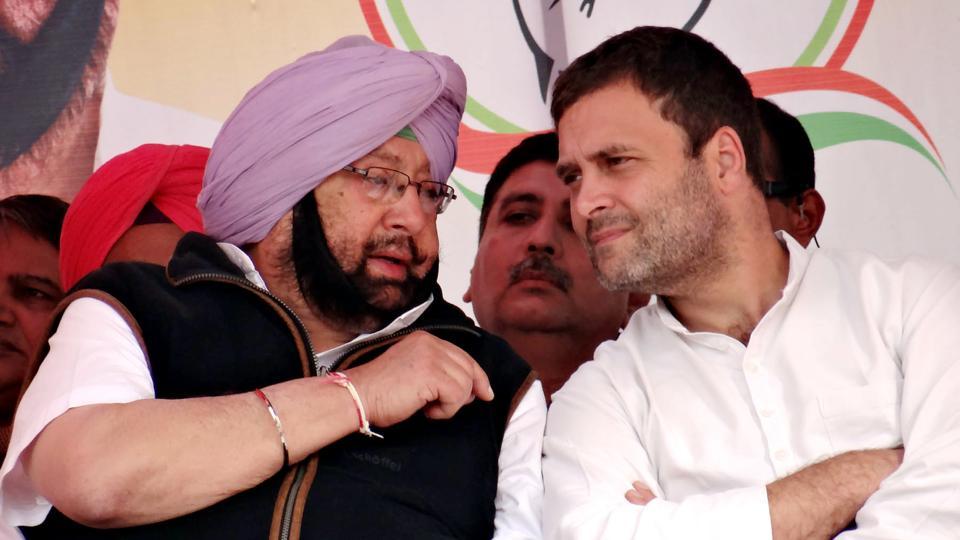 Punjab Chief Minister Captain Amarinder Singh has rejected charges of `parivarvad' behind Rahul Gandhi's elevation as AICC president, saying the massive response he has been evoking in recent months on various fora, including the ongoing election campaign in Gujarat,indicates his huge popular support base.
In an informal chat with the media after nominating Rahul for the top Congress post, Captain Amarinder said the Congress vice president had the support of the people, with 100% of the party workers favouring his elevation.
Terming the AICC election as the party's internal business, the Chief Minister said even other like-minded parties had no problems with Rahul taking over the Congress reins.
To a question about Shehzad Poonawalla's critical remarks on the issue of the AICC presidential election, Captain Amarinder questioned his locus standii, and said that no one one in the party cares about what he says.
Calling for Rahul's projection as the prime ministerial candidate in the 2019 Lok Sabha polls, Captain Amarinder said the young Gandhi had generated massive enthusiasm in the party with his ability to connect with the youth. He is very inquisitive by nature, has an eye for detail and is modern in his outlook - qualities that would stand the party in good stead if it projects Rahul as the next prime ministerial candidate, said the Punjab chief minister.
PTI