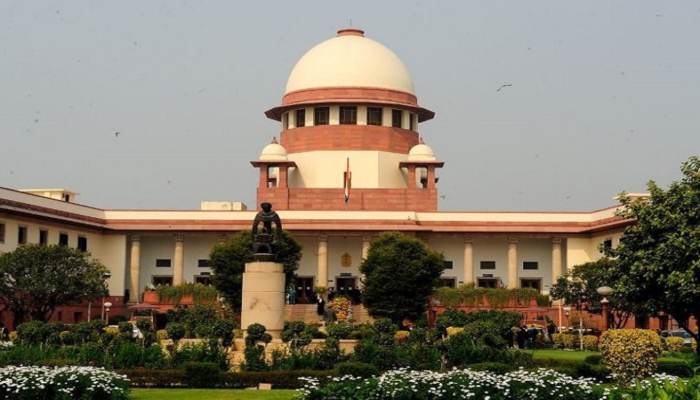 Supreme Court bench headed by Justice Arun Mishra started hearing the air pollution case on Wednesday with Chief Secretaries of Delhi, Punjab, and Haryana present in the court room. Justice Mishra observed that everyone knew that this (stubble burning) would happen this year also. "Why was the govt not ready in advance and why were the machines not provided? It seems no steps were taken throughout the year," said Justice Arun Mishra.
He also said, "Nobody will be spared if found violating rules and regulations." Meanwhile, the Supreme Court slammed Punjab Government for not tackling the stubble burning issue. The court told the Punjab Government, "You have miserably failed in your duty." Justice Mishra suggested, "please ensure that no stubble burning takes place."
During the hearing, Attorney General K K Venugopal suggested dividing stubble burning zones into 7 and allowing farmers in each zone to burn in turn. To this, Justice Arun Mishra said, "We outrightly reject the suggestion." Justice Mishra said, "We want immediate action to deal with stubble burning. It seems that there is no co-ordination among the officers and the state government to deal with this situation."
https://www.ptcnews.tv/air-quality-in-delhi-ncr-improves-overall-aqi-recorded-at-346/
Also, Justice Mishra asked the Punjab Chief Secretary, "Do you have funds? If you don't, then please tell us, we will provide you funds for dealing with the issue of stubble burning." While coming heavily on Punjab Chief Secretary, Supreme Court said, "Use trucks, entire machinery and buy the stubble. We are also going to make you accountable for the past instances of stubble burning this year."
Adding, he said, "It is not a happy situation, we are calling the Chief Secretary of Haryana, after seeing that his state has miserably failed to deal with the issue." He asked Chief Secretary of Haryana, what action have you taken against the people in four districts in the state."
Justice Mishra asked Delhi Chief Secretary, "you cannot deal with road dust, construction & demolition or garbage dumping. Why are you holding the post?" He said, "Construction activities are still going on in Delhi. Look at the level of pollution. Please take strict action against the violators." Justice Mishra said, "What is happening to the funds coming from World Bank for better infrastructure and development. So much of funds have come, where is the concept of smart city? Why have the roads not improved?"
-PTC News