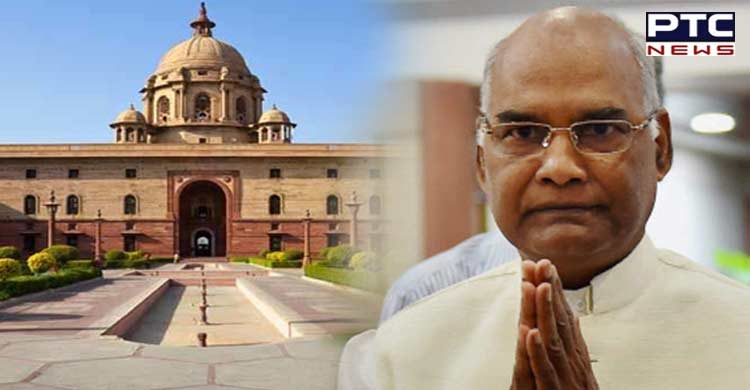 New Delhi, June 15:  The process to file nominations for the Presidential elections began on Wednesday. The election is scheduled to be held on July 18.

The nominations can be filed till June 29 and the scrutiny of the papers will take place on June 30. July 2 has been decided as the last date of withdrawing from the electoral battle. The counting will be held here on July 21. The term of incumbent President Ram Nath Kovind will end on July 24.
Notably, the nomination process began on a day when various Opposition parties are meeting in Delhi to decide on a presidential candidate.
How President is elected?
The President is elected by members of the electoral college consisting of elected members of both Houses of Parliament and elected members of the Legislative Assemblies of all states, including the National Capital Territory of Delhi and the Union Territory of Puducherry.
Who are not eligible to vote?
The nominated members of either Rajya Sabha and Lok Sabha or Legislative Assemblies of the states are not eligible to be included in the electoral college and, therefore, they are not entitled to participate in the elections. Similarly, members of the legislative councils are also not electors for the presidential election.
Also Read | Google Maps rolls out estimated toll charges for a journey
The counting process 
Voting takes place in Parliament House and state legislative assemblies, but the counting of votes is held in the national capital.
Meanwhile, West Bengal Chief Minister Mamata Banerjee has on Wednesday called a meeting to forge a consensus for fielding a joint candidate against the NDA in the Presidential elections. The Aam Aadmi Party has decided to skip the meeting, sources said on Wednesday.
On Tuesday, Banerjee met Nationalist Congress Party (NCP) chief Sharad Pawar at his residence in Mumbai separately to try and convince him to be the common opposition candidate for the top constitutional post. Pawar, however, has turned down the proposal, sources in the Opposition camp said.
Also Read | Mohali YPS Class 2 student Saanvi scales Mt Everest base camp
The West Bengal Chief Minister is in the national capital for the meeting aimed to explore the possibility of formulating a common strategy with other opposition parties for the Presidential polls.
-PTC News