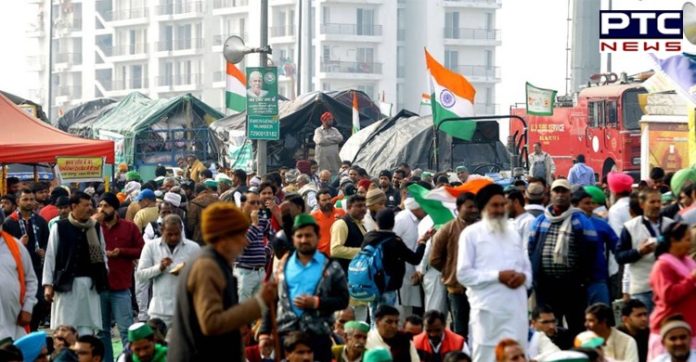 The farmers' protest is all set to enter the next level to save democracy with effect from June 26, which marks the completion of seven months of the agitation, announced Samyukta Kisan Morcha. It will go with the slogan 'kheti bachao, loktantra bachao'.

The Associations of labourers, women, students, Dalits and minorities would join hands with farmers for the purpose. Meanwhile, the memoranda would be submitted by farmers to the President Ram Nath Kovind through the governors of different states on June 26.
Also Read | Moody's slashes India growth forecast for 2021 to 9.6 percent
It was announced on Thursday during a joint news conference of the Samyukta Kisan Morcha (SKM) and office-bearers of other farmers' organisations.
Also Read | Kangana Ranaut sparks new row, urges India's name to be changed to 'Bharat'
It is pertinent to mention that June 26 also marks the imposition of Emergency by the Congress government in 1975.
Inderjit Singh, vice-president of the Haryana unit of All India Kisan Sabha, said that it was the irony that the BJP leadership, which claims to be victim of the national emergency imposed by Indira Gandhi, declared a sort of undeclared emergency in India wherein all voices of dissent were suppressed with a brutal force.
Even as farmer leader Yogendra Yadav claimed that the government has been trying to sabotage the farmers' protest. However, it failed to do so. he added.
Centre says that the protest has been politicised but no political party in the country has the capability to sustain such a massive agitation for so long, he said.
Click here to follow PTC News on Twitter
-PTC News