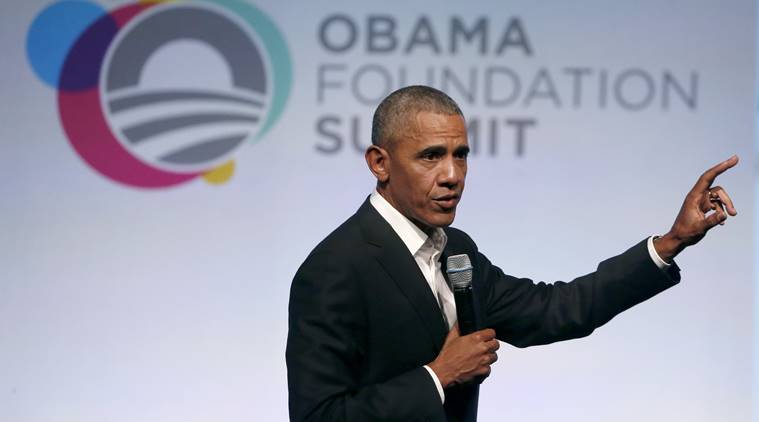 New Delhi, Dec 1- Former US President Barack Obama will address a town hall here today, the Obama Foundation has said.
Obama, who arrived here ON Thursday, will also address the Hindustan Times Leadership Summit tomorrow.
He is likely to meet Prime Minister Narendra Modi.
At the town hall, the former US president, in his first visit to India after demitting office in January, will interact with nearly 300 young leaders drawn from various parts of the country.
"The town hall will expand the conversation about what it means to be an active citizen and make an impact and how the Obama Foundation can support emerging leaders in this effort," the Foundation said in an update. PTI