Australia became the fifth men's hockey team to qualify for the 2020 Tokyo Olympic Games. The former Olympic and World Cup champions defeated New Zealand 3-0 in the third and final game of the Oceania Cup series at Rockhampton on Sunday to win the series 2-0 and direct qualification to the Olympic Games. Earlier, New Zealand women also became the fifth team to qualify for the 2020 Tokyo Olympic Games. The men's final game of the Oceania Cup saw the host Australia notching up its 13th consecutive win in 14 games over New Zealand.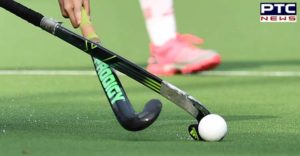 Since it was do or die game for the Kiwis, who had managed to draw the second game of the series 2-2 after losing the opener 0-4, tough and robust hockey was seen during the second half. In a desperate attempt to win the last game, the Black Sticks withdrew their goalkeeper in the 44th minute and brought in an extra field player. Trailing 0-2 at the end of third quarter, it was a tough task against the more versatile and experienced Kookaburras. In the last seven minutes, New Zealand had two yellow cards thus reducing its effective strength on the field to nine players.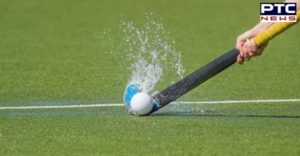 Australia made full use of this opportunity and hammered in the third goal with a neat penalty corner conversion in second attempt by Blake Gowers.  Blake had earlier scored the second goal for his team with another penalty corner conversion in the 14th minute. Like the second game yesterday, Australia had taken 2-0 lead by the end of first quarter. The scoring was opened by Tim Brand who scored a brilliant field goal in the 11t minute.
 Olympic Hockey: Round 2 games of Oceania Cup sustain excitement for the final round
Though New Zealand tried to repeat its heroics of yesterday but  could not get better of the Aussies who played to a set pattern and strategy allowing little or no room for the Kiwis to work out their moves effectively. After winning the third and final game, Australia has joined Japan, South Africa, Argentina and World Cup champions Belgium as direct qualifiers in men's section of the 2020 Tokyo Olympic Games.
-PTC News