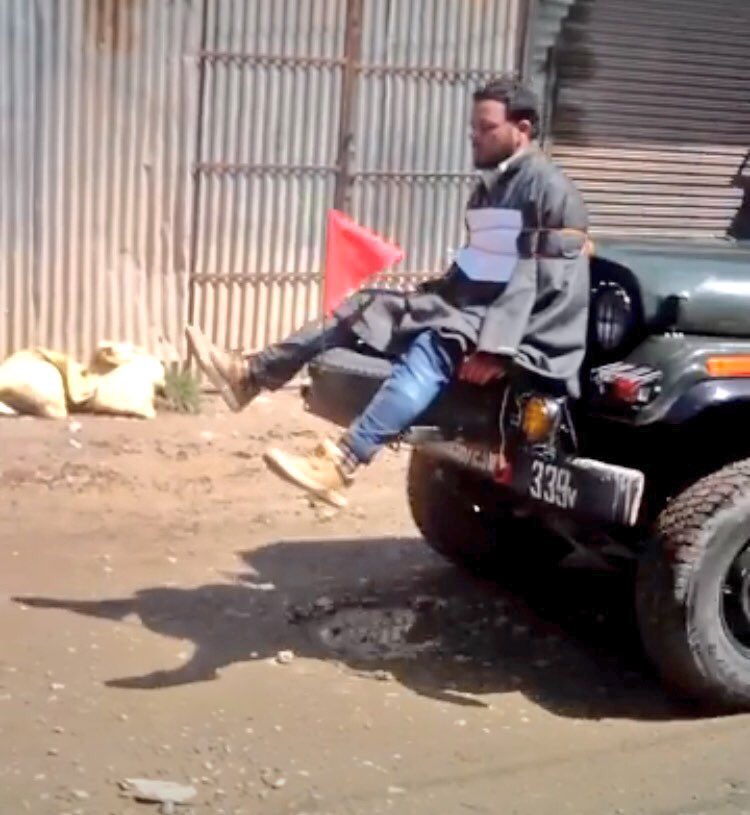 Former Chief Minister and MLA Beerwah Omar Abdullah on Friday termed as shocking the tying of a young man in front of an army jeep as a human shield in Gundipora village of Beerwah area of Central Kashmir's Budgam district.
[embed]https://www.facebook.com/TeamINDRA/videos/914376485370703/[/embed]
Omar posted the photographs and a video of the incident on his Twitter account, and called for an "urgent inquiry".
"This young man was TIED to the front of an army jeep to make sure no stones were thrown at the jeep? This is just so shocking!!!! #Kashmir", tweeted Omar.
A warning can be heard saying stone pelters will meet this fate. This requires an urgent inquiry & follow up NOW!!"