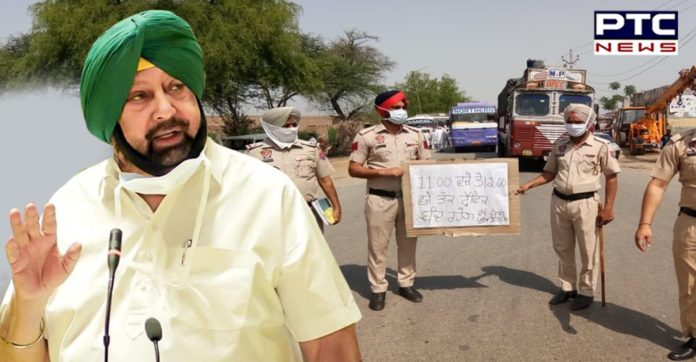 Coronavirus Punjab: Punjab government's order to observe one-hour silence on Saturday from 11 am to noon in honour of those who lost their lives due to coronavirus, led to major trouble for commuters.

According to the orders issued by the Muktsar Deputy Commissioner MK Aravind Kumar, no vehicle was allowed to enter or move the town for one-hour on Saturday.
Also Read | Punjab govt enforced curfew in the state from 7:00 pm onwards? 
Thus, it led to long queues of vehicles on the outskirts of the town. The police laid a 'naka' with a notice that no vehicle was allowed to move for an hour.

Meanwhile, an elderly passenger who had to go to Jalalabad in Fazilka said that this was an impractical decision as people like him who have to go to faraway places were stuck in a traffic jam. He further said that government should not harass them.
Also Read | Coronavirus pandemic may have doubled poverty in India: Study
On the other hand, one-hour silence was not observed in parts of Punjab's Jalandhar where even police didn't stop the commuters saying that they haven't received any order in writing.
Likewise, the call for one-hour silence in Punjab received mixed reactions from the people of the state as some of them followed the decision and observed silence but some of them didn't.
This comes a day after Punjab reported the highest-ever single-day spike of coronavirus cases.
Click here to follow PTC News on Twitter.
-PTC News