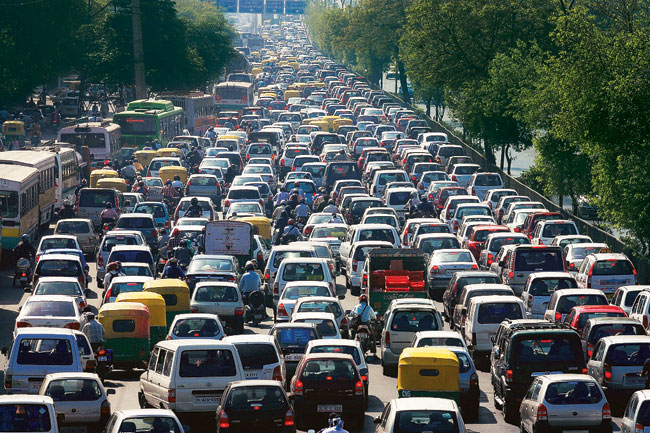 The parking fees in areas falling under the South Delhi Municipal Corporation, which were increased a week ago, will now be put back to normal rates from Thursday, said the civic body.
The SMDC, North Delhi Municipal Corporation that runs 104 parking lots and the East Delhi Municipal Corporation that runs over 40 – had lead to a four-time hike in the fees from November 9, following the order by Lt Governor Anil Baijal due to the high-level of pollution in the city.
"We have written to the government to take up an aerial sprinkling of water from towering buildings, as we have those structures under our jurisdiction. And, also on measures to be taken from garbage removal from the streets.This hike was for a week-long period only as mentioned in the previous SDMC order. So, from November 16, the old rates will apply for the parking fees," a senior SDMC official said.
The SDMC administers several upscale markets, including Khan Market, Sarojini Nagar Market and Central Market.
The revised rates for cars were Rs 80 per hour and Rs 400 for 24 hours, according to the SDMC order. "For two-wheelers, it would be Rs 40 per hour and Rs 200 hours," it had said.
Sources in the SDMC said that patrons who came to park vehicles in the lots engaged in "heated exchanges" with the staff on duty over the hike.
Baijal had directed that agencies such as the municipal corporations and the Delhi Metro to strictly enforce the decisions taken by the Environment Pollution Prevention and Control Authority (EPCA), including hiking parking fares by four times, in the wake of severe air pollution in the city.
-PTC News