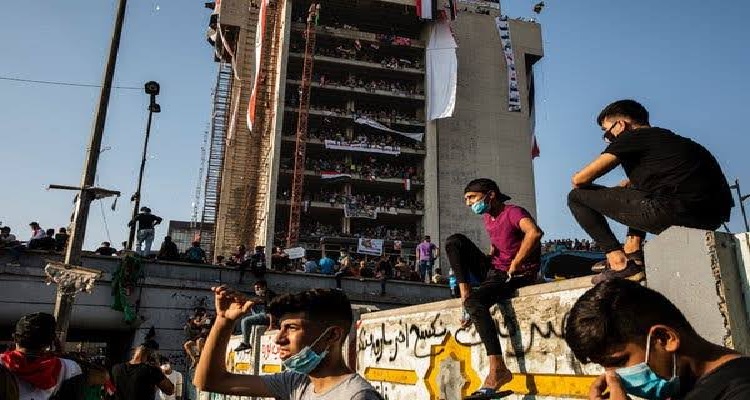 As many as 319 people were killed in Iraq amid anti-government protests, the Iraqi Parliamentary Human Rights Committee said. Meanwhile, four protestors were killed in Baghdad on Saturday after Iraqi security personnel tried to push back hundreds of protestors and burnt several tents used for overnight stay.
Also, Iraqi security forces used tear gas and live ammunition in the Al-Khalani commercial area, which is about one kilometer from Tahrir square – Iraq's ground zero for demonstrations.
As per reports, nearly 15,000 people have been injured. At least 23 students were injured in Nasiriyah on Sunday after a tear gas cannon accidentally went off inside an intermediate school for girls.
https://www.ptcnews.tv/jammu-and-kashmir-punjab-based-apple-trader-killed-in-a-militant-attack-in-shopian/
Protests have erupted over unemployment, corruption in government and lack of basic services, including electricity and clean water. Protestors are calling for early elections and want the current government to step down.
-PTC News