Amritsar, September 19: The Border Security Force (BSF) has seized yet another consignment dropped by a Pakistani drone near BOP Pul Moran.

Reportedly, the BSF personnel noticed the drone at around 2.45 am after which the officials seized the consignment containing three packets of heroin, a pistol and eight live rounds. The recovered heroin weighs around 3 kg and is estimated to be worth Rs 21 crores in the market.
The drone managed to return to Pakistan, officials said.
The security forces are currently conducting a search operation in the area.
Also Read | India logs 4,858 new Covid-19 cases in 24 hours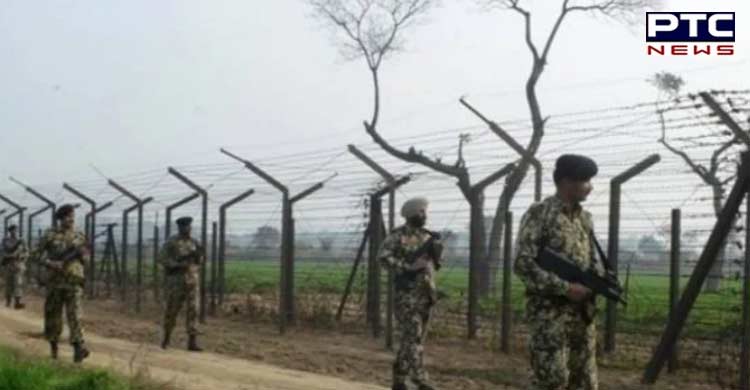 Last month, the BSF informed that the number of drones spotted in Punjab from Pakistan has increased significantly this year as compared to the Jammu sector.
According to the Border Security Force, 107 drones flying from the other side of the border were observed inside Indian territory till July of this year, compared to 97 drones spotted the entire last year.
The BSF spotted 97 drones coming from across the border along the International Border (IB) in 2021, including 64 in Punjab, 31 in Jammu, and two entering from the Line of Control (LOC) in Jammu.
According to a senior BSF officer, the majority of these drones are from Pakistan and are used to smuggle narcotics, weapons, explosives, and ammunition.
Also Read | Chakki bridge reopens for heavy vehicles
-PTC News