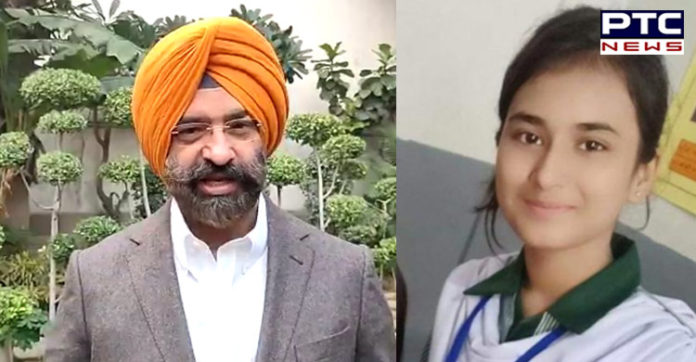 In another shocking incident, a 14-year-old girl was allegedly abducted and forced to marry a Muslim man recently in Pakistan. Delhi Sikh Gurdwara Management Committee (DSGMC) President, Manjinder Singh Sirsa, shared a video on twitter. He claimed that the eighth standard student in Pakistan was kidnapped and forced to marry a man named Abdul.
मैं @AmitShah जी से दरख्वास्त करता हू कि वह पाकिस्तान में प्रताड़ित हो रहे हिंदू और सिख परिवारों को भारत की नागरिकता लेने का खुला आह्वान दें; उन्हें हमारे साथ की ज़रूरत है
वहाँ हमारी बच्चियों की इज़्ज़त और जान दोनों ख़तरे में है@TimesNow @ZeeNews @News18India @thetribunechd @ANI https://t.co/Ypunk37tdy pic.twitter.com/1crKjWc38N

— Manjinder S Sirsa (@mssirsa) December 11, 2019
He wrote: "Another 14 year old girl abducted in Pakistan. Huma Younus belongs to minority; she is forced to do Nikkah with Abdul named guy even when she is just a student of class 8 This is serious infringement of human rights and we must raise a strong voice of protest."
Sirsa hailed the Citizenship (Amendment) Bill, 2019. He appealed to the Union Home Minister Amit Shah to look into the matter and bring in the law so that the persecuted minorities in Pakistan can be provided refuge in India.
This Bill is not against minorities: Amit Shah on Citizenship Amendment Bill in Lok Sabha
He captioned the video as "Amit Shah ji, I request you to give an open call to the persecuted Hindu and Sikh families in Pakistan to take citizenship of India. They need to be with us, there is danger, both of honor and life of our girls."
Earlier, a young Hindu girl was allegedly abducted and converted to Islam by a man in Sindh province.
-PTC News