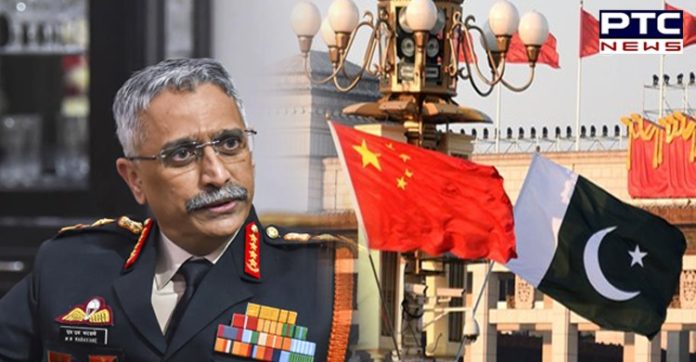 Indian Army Chief General Manoj Mukund Naravane on Tuesday addressed the annual press conference ahead of Army Day. He said that "the last year was full of challenges and we had to walk the talk and meet the challenges."

"We did so and came out on the top. The main challenge was COVID-19 and the situation at the northern border," he said, adding that "We have maintained a high state of alertness all along the northern borders. We are hoping for a peaceful solution but are ready to meet any eventuality. All logistics are taken care of."
Also Read | Farmers Protest: SC slams Centre, says it will pass order in parts
Indian Army Chief General Manoj Mukund Naravane, during the annual press conference, said "A broad roadmap has been prepared to bring in all the new technologies to develop a technology-enabled army to meet challenges of future."

"Pakistan continues to embrace terrorism. We have zero-tolerance for terror. We reserve our right to respond at a time and place of our own choosing and with precision. This is a clear message we have sent across," Naravane said.
"Pakistan and China together form a potent threat and the threat of collusivity cannot be wished away," he said.
Also Read | PTC News now made free on PTC Play App for farmers
He further said that "Every year, PLA troops come to traditional training areas. With winter and completion of the training period, training areas have been vacated. Fair to assume those troops who were in-depth areas in Tibetan Plateau have gone back and that's the reduction in strength on the plateau."
"There has been no decrease in strength either on their side (China) or our side as far as the friction points are concerned," Indian Army Chief said.
"Talks (between India and China) will be used to address the issues on the basis of mutual and equal security. I am confident that we would be able to resolve the issue," Manoj Mukund Naravane added.
He also said that "There is increased cooperation between China and Pakistan in both military and non-military sectors. The two-front threat is something that we should be prepared to deal with."
Click here for latest updates on Immigration. 
-PTC News