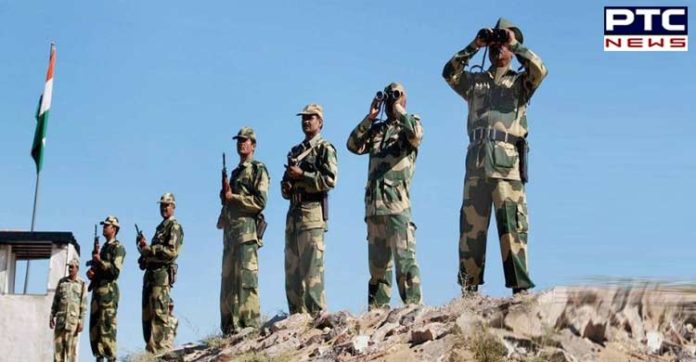 After its diplomatic failure, Pakistan is likely to resort to terror to disrupt peace in Jammu and Kashmir. According to a report by news agency ANI, Indian security agencies have warned that Pakistan has built 30 launch pads along the Line of Control (LoC) to facilitate infiltration of militants into Karen, Gurez and Gulmarg. As per the report, Pakistani Army and Inter-Service Intelligence (ISI) are injecting militants of Jaish-e-Mohammed and Lashkar-e-Taiba into these launch pads.
Pak builds 30 launchpads; attempts to push Jaish, LeT, Afghan militants in Kashmir

Read @ANI story | https://t.co/Ms5cxZwRWY pic.twitter.com/fs0XG3L5fe

— ANI Digital (@ani_digital) September 11, 2019
Sources said 230 to 280 militants from Aghanistan have also been mobilized at the Line of Control. Meanwhile, India has blamed Pakistan for trying to create fear psychosis among Kashmiri civilians. Last week, two Pakistani terrorists barged into the house of a fruit merchant, Hamidullah Rather and opened fire at his family in Dangerpura. His two-and-a-half-year-old daughter Usma and son Mohammed Irshad were injured in the attack. Top Lashkar-e-Taiba militant Asif Maqbool Bhat, who was killed in an encounter in Sopore on Wednesday, was involved in the attack on Hamidullah's family.
Also Read: More than 250 militants waiting at launch pads across LoC: Army
Earlier this week, National Security Advisor (NSA) Ajit Doval warned that Pakistan is trying to create trouble. He said 230 Pakistani militants were spotted, a few of them managed to infiltrate while the others were arrested. "We are determined to protect the lives of Kashmiris from Pakistani militants even if we have to impose restrictions," the NSA asserted. Pakistan has been repeatedly trying to internationalize the Kashmir issue but without success, with most countries backing India's decision of abrogating Article 370. India has also made it amply clear that Kashmir is an internal matter.
-PTC News