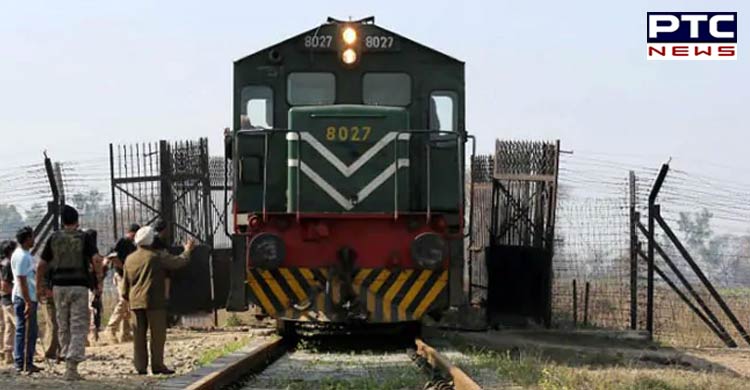 Pakistan Railways Minister Sheikh Rashid Ahmed, on Thursday, declared and said, "In a decision by the Railways Ministry, Samjhauta Express services have been permanently stopped. It used to ply twice a week. The people who had already purchased their tickets can get their money reimbursed from Lahore DS office", reported news agency ANI.
https://twitter.com/ANI/status/1159398347800797184
The decision has come after the resolution revoking Article 370 was passed by the Parliament of India. Also, Jammu and Kashmir have been made the Union Territory with Legislative Assembly, while Ladakh as Union Territory without Legislative Assembly. The Pakistan Prime Minister Imran Khan on Wednesday chaired a meeting at the Prime Minister Office with National Security committee.
https://twitter.com/ANI/status/1159402677912121345
Likewise, Train engine for Samjhauta Express has left from Attari railway station, for Pakistan. Station Master has stated that "Services haven't stopped. Pakistan's driver and the guard have refused to come to India. So they sent us a message to send engine with Indian crew and guard. Therefore, They'll go with the engine and bring the train".
Also Read: Work on Kartarpur Sahib Corridor will be continued by Pakistan
Meanwhile, Pakistan is likely to close the Wagah border, trade and bus services. Also, Pakistan has already closed the airspace partially. Also Dr Firdous Ashiq Awan, Special Assistant to Pakistan Prime Minister has spoken upon Information and Broadcasting. He said, "No Indian movie to be screened in Pakistani cinemas", news agency ANI quoted Geo English.
-PTC News