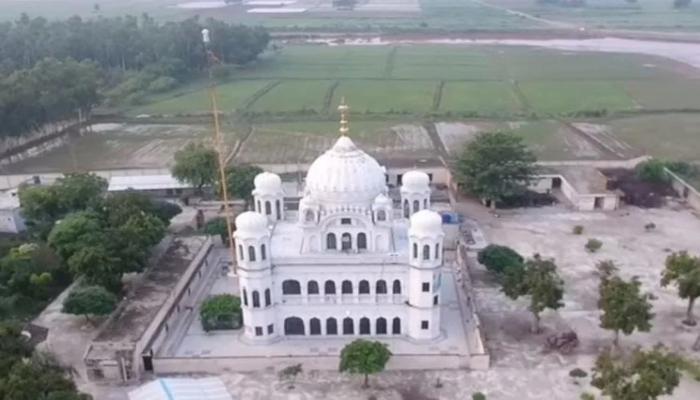 Days ahead of the inauguration of the much-awaited Kartarpur Corridor, Pakistan is giving confusing statements on the passport requirement for Indian pilgrims visiting Gurudwara Darbar Sahib Karatrpur in Pakistan. Pakistan Prime Minister Imran Khan announced that the government has decided to waive the passport requirement for Indian pilgrims travelling to Kartarpur in Narowal district.
Meanwhile, Major General Asif Ghafoor, Director General of Inter Services Public Relations (ISPR) - the media wing of the Pakistan military, stated no such waiver had been done. Ghafoor said that the Sikh pilgrims from India who want to visit the Kartarpur Sahib Gurudwara located in Pakistan's Punjab province would have to carry their passport.
Ghafoor was quoted as saying by Dawn News, "As we have a security link, the entry would be a legal one under a permit on a passport-based identity. There will be no compromise on security or sovereignity."
https://www.ptcnews.tv/pakistan-releases-coin-to-commemorate-550th-birth-anniversary-of-sri-guru-nanak-dev-ji/
The Kartarpur Corridor is all set to be inaugurated on Saturday ahead of the 550th birth anniversary of Sri Guru Nanak Dev Ji. Gurudwara Darbar Sahib Kartarpur is said to be the final resting place of the Sikhism founder Sri Guru Nanak Dev Ji.
On November 1, Pak Prime Minister Imran Khan announced on twitter: "For Sikhs coming for pilgrimage to Kartarpur from India, I have waived off 2 requirements: i) they wont need a passport - just a valid ID; ii) they no longer have to register 10 days in advance. Also, no fee will be charged on day of inauguration & on Guruji's 550th birthday."
-PTC News