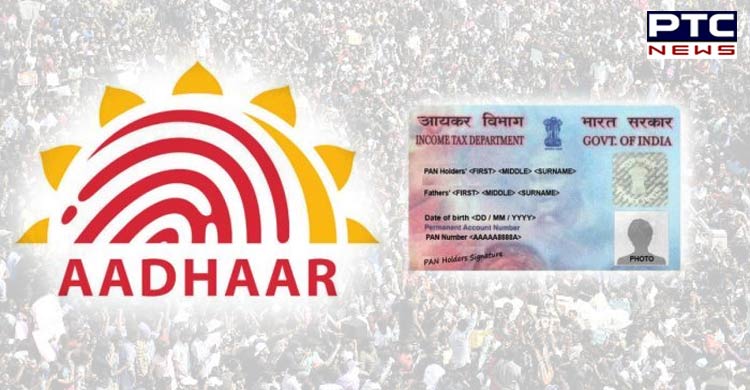 The Finance Ministry on Tuesday announed that it has extended the Aadhaar-PAN linking date to March 31, 2020. Earlier, December 31, 2019, was the last date for linking PAN with Aadhaar. The extension will be a relief for those who haven't linked their Aadhaar with their PAN due to errors in both the documents.
The Income Tax India took to twitter and wrote: "The due date for linking of PAN with Aadhaar as specified under sub-section 2 of Section 139AA of the Income-tax Act,1961 has been extended from 31st December, 2019 to 31st March, 2020. Notification no.107 of 2019 dated 30/12/2019 issued by CBDT."
Meanwhile, Ministry of Finance was quoted by ANI as saying, "Government has notified RuPay and Unified Payments Interface (UPI) as prescribed mode of payments for undertaking digital transactions without Merchant Discount Rates (MDR).
https://www.ptcnews.tv/lt-general-manoj-mukund-naravane-to-take-over-as-new-army-chief-en/
It also added that "All companies with turnover of Rs 50 crores or more mandated by Department of Revenue, Ministry of Finance to provide facility of payment through RuPay Debit Card and UPI QR code to their customers."
"If companies failed to install and operationalize the facility for accepting payment through the prescribed electronic mode, a penalty of Rs 5000 per day will be levied from February 1, 2020, onward," said Ministry of Finance.
-PTC News