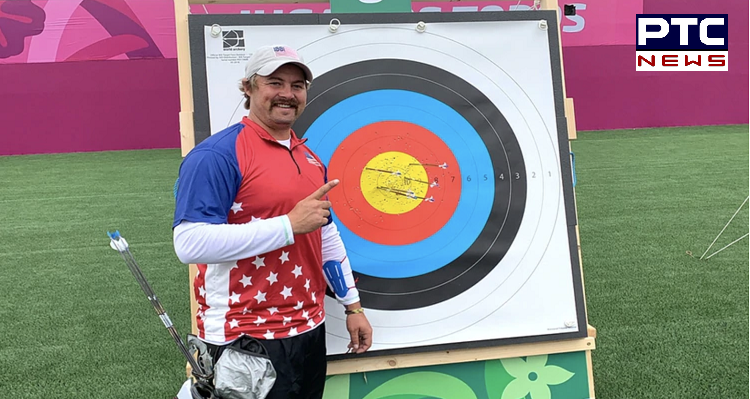 Twelve days have passed since standing at the center of the packed Peruvian National Stadium in Lima, Panam Sports President Neven Ilic delivered his powerful speech to the Presidents of Peru and Chile, 40,000 fans, incredible athletes and millions of viewers worldwide, signaling that the Lima 2019 Pan American Games were officially closed. "Thank you Peru, we have had the best Pan American Games in history," President Ilic declared.
But this statement was not made to simply appease a crowd. This statement was based on fact by the leader of the Americas Olympic Movement, having witnessed firsthand the many factors that contributed to staging the most successful Games in history.
The first of these is undoubtedly the number of records that were broken during the Games, starting with the number of 6,508 athletes who competed, a figure never before is seen at this continental event. Then, the number of volunteer applications received topped 100,000 worldwide, with 12,000 being chosen to ensure everyone enjoyed their Games experience. On top of that, 21 disciplines served as either direct Olympic qualifiers or provided points towards Olympic qualification at Lima 2019, a large jump from the 12 Olympic qualifiers seen at Toronto 2015. With more at stake than ever before, the level of competition was the best ever seen at the Pan Am Games.
https://www.youtube.com/watch?v=DoPoCaYYvJM
When it comes to the actual competition, the numbers become even more surprising. More than 100 Olympic medalists, as well as new generations of star athletes, showed everyone that the level of the sport throughout the continent is on the rise.
A grand total of 3,028 medals were awarded at Lima 2019: 419 gold, 419 silver, and 523 bronze, with the United States, once again, topping the medal table with an impressive total of 293 medals.
And it was precisely one of Team USA's athletes who was the most decorated athlete at Lima 2019, winning the most medals by a single athlete. The athlete is none other than Evita Griskenas who won five total medals for Team USA in the Rhythmic Gymnastics competition: four golds in the Ball, Hoop, Ribbon and Individual All-Around events, and one bronze in the Clubs discipline.
https://www.youtube.com/watch?v=3lm8Z9bjT_8
In addition, several countries achieved historically great results at the Games. Among them, Brazil won more gold and total medals than any previous Pan Am Games in history, with 171 total medals (55 gold, 45 silver, and 71 bronze); Mexico put forth its best performance at Games not hosted on home soil, placing third overall with 136 total medals; the Host Nation Peru won 11 golds and 39 total medals, having previously only won eight gold medals in their entire history at the Games; Chile won an impressive 50 medals including 13 gold, improving upon their best performance achieved at the Buenos Aires 1951 Games; and Aruba and the British Virgin Islands each won their very first medals in history at the Pan Am Games. Aruba took home a bronze medal in Sailing while the British Virgin Islands won a gold medal in Athletics.
Seven players of Indian origin who participated also ended on the medal podium. Four of them representing Canada in Hockey won a Silver medal each. They are Balraj Panesar, Sukhpal Panesar, Keegan Pereira, and Brandon Pereira. Three others representing the US won a bronze medal each. They are Ajai Dhadwal, Mohan Gandhi and Parmeet Singh. Besides, an Indian hockey umpire, Deepak Joshi from Delhi, also officiated during the hockey competition.
Also Read: Pan Am Games Lima 2019: Each Peruvian medalist to get an apartment
In total, 68 Pan American Games Records were broken across eight sports, with 13 broken in Athletics, three in Cycling, seven in Swimming, 16 in Archery, 14 in Weightlifting and 15 in Shooting Sport.
By far, the most important achievement of the 18th edition of the Pan American Games was recorded by Brady Ellison of the United States. In the individual Archery Recurve event, he scored a new World Record of 702 points, besting the previous record of 700 points set by Kim Woojin of South Korea at the Rio 2016 Olympic Games.
https://www.youtube.com/watch?v=mpnX86ZhZ4E
All the numbers big and small indicate that the summary of the Lima 2019 Pan American Games was extremely positive for all the protagonists of this great continental event. The curtain of this sports festival has been drawn and will remain shut for four more years until the Chilean capital of Santiago will once again welcome the best athletes of the Americas for incredible competitions once more. The mission will not be easy for Chile as organizers try to raise the high bar set by Peru at Lima 2019 even higher in 2023.
-PTC News