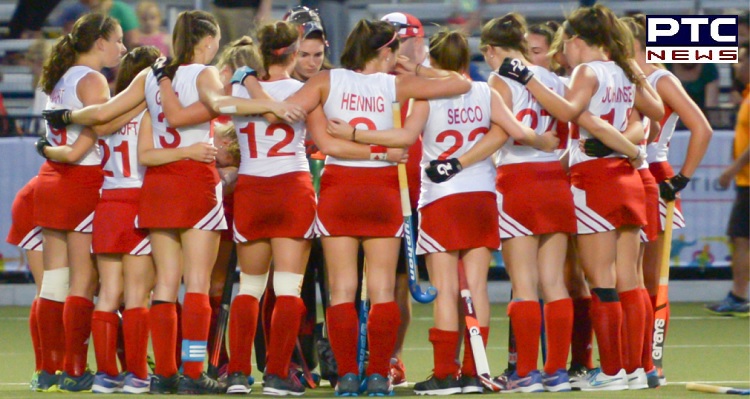 Canada wrapped up its pool matches on a winning note by defeating Uruguay 5-0 in Pan Am Games Lima 2019 at Villa Maria on Friday. The win, second for Canada in three games, keeps them at number two position in the pool. Argentina continues to head the pool with an all-win performance in the pool games.
Though the win for Canada against Uruguay came on predicted lines, the scoreline may not have been to the liking of the Maple Leaf team. Even a bigger margin would not have altered Canada's pool standing or its rival in the quarterfinals but still, it would have been a morale booster.
It was Stephanie Norlander's goal in the fourth minute that put Canada ahead. She was followed by Rachel Donohoe who found the target in the 10th minute. A brace in the third quarter by Sara McManus - 38th and 42nd minutes - put the Canadian lead to 4-0 before Holly Janet Stewart completed the tally with a brilliant field goal in the 51st minute.
In another match, the USA had an easy game against the hosts Peru. The match saw Allessie Mackenzie recording tournament's first three-in-a-row feat with goals in the 31st, 32nd and 40th minute beside a fourth goal in the 48th minute. The USA won 8-0. Other scorers were Moyer Lauren,  Danielle Grega,  Erin Matson, and Kathleen Sharkey.
With the third consecutive win, USA tops the pool with a maximum nine points.
-PTC News