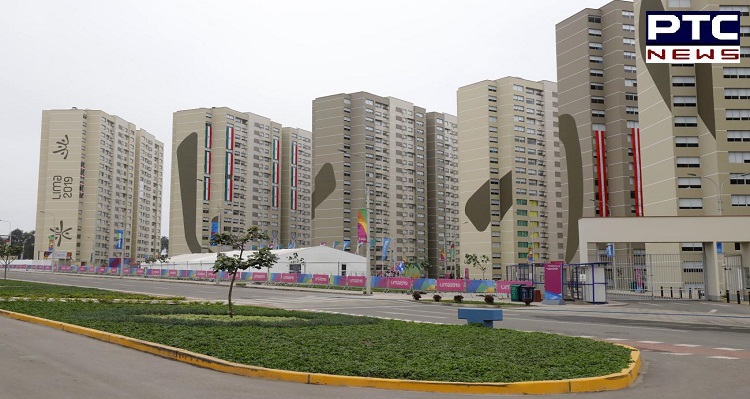 It is not only India or some countries in South Asia that felicitate their star sportspersons with jobs, but cash incentives or other rewards, Peru, to have also made a great gesture to those sportspersons who bring honors to the country with medals in the ongoing Pan Am Games.
In recognition of their efforts and dedication and for making Peru proud, all Peruvian medalists of the Lima 2019 Pan American Games will receive, as a prize, an apartment at the Pan American Village, located in the Villa El Salvador district.
As established by Law athletes who win a gold medal will receive an apartment of 75.83 square meters. In addition, athletes who obtain silver medals will be awarded a property of 73.83 sq m at the Pan American Village. Meanwhile, athletes who win bronze medals will be owners of property of 70.87 sq m.
This good news also applies to Para Pan American athletes Pan Am Para Games start on August 23.. All gold, silver or bronze medalists will be awarded an apartment of 75.83 m2.
So far, the outstanding national athletes that are now owners of a property in the Village are the marathon runners Gladys Tejeda and Christian Pacheco, who claimed a gold medal at the Lima 2019 marathon. Also Diego Elías, who took the gold medal after beating Colombia's Miguel Rodriguez in the fourth set with a score of 11-8 and Natalia Cuglievan, who gave Peru another gold medal at the Lima 2019 Pan American Games. The water skier bagged a medal in the trick event in an exciting final, held at Laguna Bujama.
Another athlete that brought joy to his country was the taekwondo fighter Hugo del Castillo, who won a silver in Poomsae. Additionally, the athlete Marcela Castillo also earned a silver medal in Poomsae.
Ariana Vera and Renzo Saux claimed the bronze medal in mixed pairs Luis Bardalez won the bronze medal in the men's 67 kg event in weightlifting, at the Mariscal Cáceres Coliseum. The Peruvian boxer Leodan Pezo got the bronze medal in 60 kg light heavyweight. Therefore, he will have the chance to get one of the Village apartments, along with other athletes such as Alonso Escudero, who earned the bronze medal in squash, and José María Lúcar, the winner of the bronze medal in 91 kg men's heavyweight.
 THE PAN AMERICAN AND PARA PAN AMERICAN VILLAGE 
The first residential complex of Villa El Salvador has 1096 apartments divided into seven towers (four of 20 floors and three of 19). In each tower, there are eight apartments of approximately 70 and 75 m2.
All of them have three bedrooms, a living room, a dining room, a kitchen, and two bathrooms. They are accessible for people with an impairment. Some areas even have braille reading system.
These buildings also have spacious inner corridors and 28 elevators to facilitate the transit of people with an impairment who have to move around in a wheelchair.
Apartments will be transferred gratuitously to medalists once the sports event is over, at a public event and after corresponding Supreme Resolution.
Also Read: Pan Am Games Lima 2019: Peru makes a "double" Gold start
Peruvian Food is a craze for participating athletes
The boom of Peruvian cuisine continues to captivate the world. An example of this takes place at the Pan American Village, where over 4000 athletes enjoy the best of Peruvian food in the huge dining hall of this venue.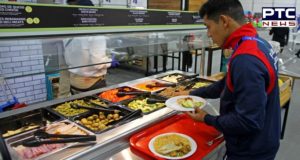 One of the most popular foods is quinoa, a millenary cereal that has conquered the world and is now the enjoyment of athletes who consume it because of its nutritional properties.
The huge dining hall covers the length of one and a half football pitch, where 700,000 meals are expected to be served until the end of the Games. Giorgio Mautino, mayor of the Pan American Village, said that athletes are very happy with the food provided at the dining hall, which is open 22 hours a day.
Athletes can pick the food of their choice, as it is a buffet service. They can choose among many options: Peruvian food, meat, carbohydrates, salads and fruits, and they can repeat as many times as they like.
Giorgio Mautino, who is also a former national athletics team member, explained that food choices vary depending on the sport where athletes compete. "Some want to stay at their current weight, so they can pick mostly vegetables. Others choose carbohydrates and many others do not eat meat before competitions as it may be harder to digest," he said.
Mautino also highlighted how Peruvian food keeps on delighting palates around the world, something evidenced by the positive feedback and compliments received from delegations who stay at the Village. "Lomo Saltado is one of the most popular dishes requested by athletes. They all feel happy and at home, and that is the idea. Here in the dining hall, they can choose what they want and repeat as many times as they like," he explains.
On the other hand, Aldo Cardini, head chef of Sodexo, company responsible for the catering service provided to athletes, said that 600 people are working at the Pan American Village dining hall. The chef mentioned some fun facts. For example, the amount of mozzarella cheese to be consumed at the Pan American Games equals the weight of four Volkswagen Beetles.
The amount of spaghetti could cover the distance between Lima and Machu Picchu. One million liters of beverages will be served at the Village, which equals four Olympic pool lanes. All meals are served using biodegradable dishes and cutlery for the benefit of the environment.
Cardini revealed some of the athletes' favorites. "They love quinoa, a product that has really caught the attention and appetite of athletes. They are aware of its millenary properties, and this is why they choose it," he said. He also mentioned that during the Games opening ceremony, they served ceviche, one of our typical dishes, and many first triers loved it.
Cardini explained that, so far, 100,000 meals have been served during the Games.
Meanwhile, Micaela Vásquez, Lima 2019 catering manager at the Village, said that athletes are free to eat at any moment and according to their specific needs. She reveals that nutritionists are also taking care of the athletes' diet.
Sunday, August 4 will be a key day for the catering and accommodation services at the Village, as it will receive almost 5000 athletes from across the continent. They also receive advice or requests from nutritionists of the different delegations to ensure athletes are eating the right foods.
Today, for example, 3200 people registered for breakfast. Also, an average of 600 kg of bananas is consumed every day. Athletes can also eat desserts. Among the most popular are tiramisu, gelatin, and flan. There is no doubt that athletes are enjoying their stay at the Village and our world-renowned gastronomy.
Even at Main Press Centre, Peruvian spirits and special dishes are served.
-PTC News