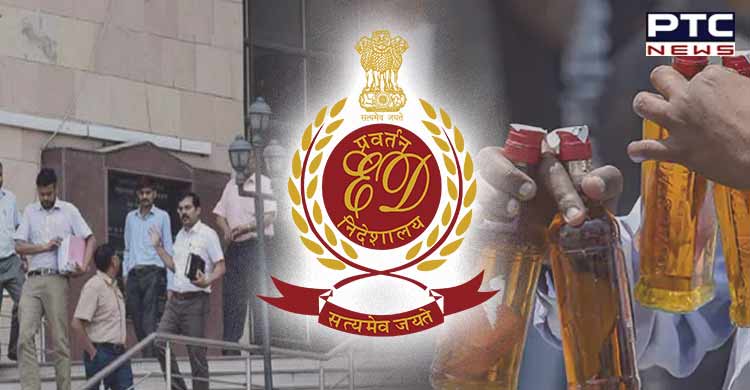 Panchkula: The Enforcement Directorate (ED) on Tuesday raided the residences of senior officials in the Punjab excise department, including that of joint commissioner Naresh Dubey.

Notably, Dubey is said to be the brain behind the state's new excise policy.
The Punjab government, led by the Aam Aadmi Party (AAP), enacted the policy on July 1. According to sources, the raid at Dubey's continued for several hours as ED officials scrutinized various documents.
Earlier in the day, the Enforcement Directorate (ED) conducted raids in connection with the Delhi excise policy case in multiple locations in Delhi, Uttar Pradesh, Punjab, Haryana, Telangana, and Maharashtra.
The development on Tuesday came three weeks after the Central Bureau of Investigation (CBI) raided the homes of Delhi government functionaries, including deputy chief minister Manish Sisodia in connection will the Delhi excise policy case.
Also Read | Centre releases revenue deficit grant of Rs 7,183 crore to 14 states
-PTC News