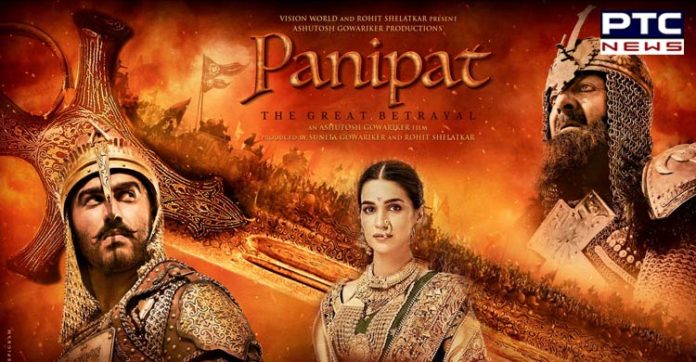 Panipat controversy: Amid protests over the film Panipat, the producers of Ashutosh Gowariker's historical drama have agreed to edit the controversial scenes of the film. Additional Chief Secretary (home) Rajeeva Swarup told media persons that "The filmmakers have communicated to us that the producers would be editing certain scene of the film."
A source close to the makers was quoted by PTI as saying, "We have deleted the scenes related to Maharaja Surajmal. Also, we have got the censor certificate with 11 minutes length deleted."
On Monday, December 9, many theatres in Jaipur stopped screening Panipat due to the protests over the film. The film features Arjun Kapoor, Sanjay Dutt and Kriti Sanon, in the lead roles. It was released on December 6. The film has received much criticism over the portrayal of Maharaja Surajmal and the protesters have been demanding the ban on the film.
Rajasthan MP Hanuman Beniwal tears the poster of 'Panipat' in protest against the film
Meanwhile, Rajasthan Chief Minister Ashok Gehlot said, "I believe that art and the artists should be respected but they should take care that any caste, religion, class, great personalities and gods are not insulted. The reactions that are pouring over the portrayal of Maharaja Surajmal ji in the film… such a situation should not have been created."
Earlier, Rajasthan MP, Hanuman Beniwal tore the poster of film 'Panipat' in Parliament premises on Tuesday, while protesting against the film.
-PTC News