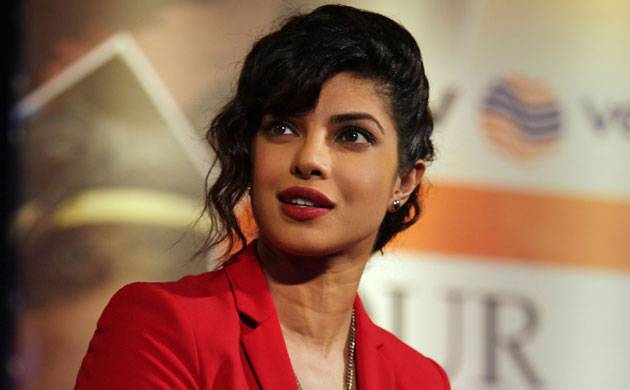 New Delhi, Dec 23- Actor Priyanka Chopra said to inculcate the feeling of equality in children, it is important for parents to not discriminate between their kids on the basis of gender.
The actor, who is a UNICEF Goodwill ambassador, said the change will only be visible if the society starts teaching boys to respect girls.
"I would like to convey it to the parents that they should not differentiate between their kids on the basis of gender.
"...Boys, when they walk on roads, feel it is okay to tease a girl. It is because our society has taught us that 'it is cool for a guy to tease a girl'. We need to teach the boys that real man is someone who respects girl," Priyanka said here.
The actor was speaking at a discussion on the need for empowering adolescent girls and boys, organised by the UNICEF on Saturday.
Priyanka, 35, said she is fine with the idea of women being homemaker by choice, but does not like it when they are prevented from achieving their dreams.
"If I had a magic wand I would have changed things in a minute. There is nothing wrong with being a home maker. But the problem is the mindset.
"Like people say they need to get married so that somebody is there to help their mother with household work. I don't understand if these people want a wife or a servant. Girls should not be stopped from achieving their dreams," she added. PTI