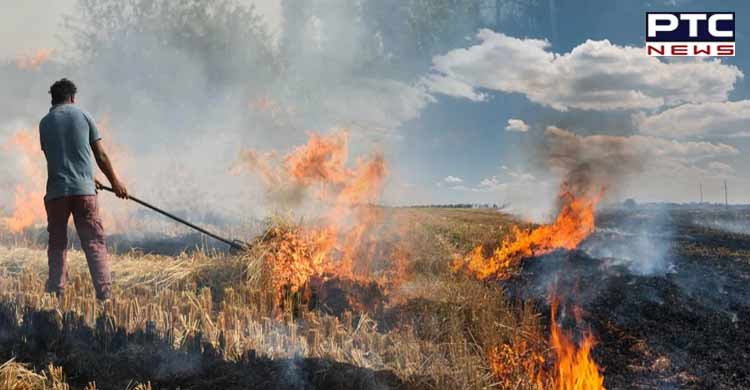 Patiala, September 23: Additional District Magistrate Gurpreet Singh Thind, exercising powers under Section 144 of the Penal Code, Constitution 1973 (2 of 1974), has completely banned the burning of paddy residue in Patiala district.

Also Read| Patiala: Ban on paddy harvesting from 7 pm to 10 am
In the order issued by the Additional District Magistrate, it has been said that after harvesting the paddy crop, the land owners tend to set fire to the paddy residue, which causes a lot of smoke pollution in the air and has a negative impact on the environment. Due to this smoke, the general public/children's health is adversely affected and there is a fear several disease outbreaks. There is also a risk of damage to the crops standing around due to fire. Apart from this, the heritage of rare and useful soil gets depleted.
Due to thick smoke on the road due to burning of fields adjacent to the road, the traffic gets disrupted and a major accident can occur, which poses a risk of loss of life and property. Apart from this, there are important plants at different places in Patiala district, which have storage of highly flammable substances like gas/petrol etc. and gas pipelines also pass from many places in the district and these plants A major incident may occur due to burning of paddy waste in the vicinity.
In this way, the security of the people and the law and order situation may be threatened. These orders will remain in force in the district till 21 November 2022.
Also Read: Massive crackdown on PFI leaders: NIA, ED arrest over 100 cadres across 10 states
-PTC News