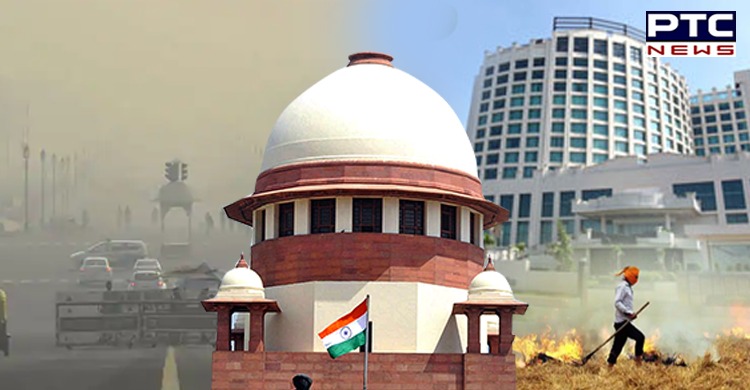 Air Pollution in Delhi: Seeing the plight of farmers, the Supreme Court on Wednesday said that people sitting in Delhi in 5, 7-star hotels criticise farmers how they contribute 4, 30, or 40 percent to pollution.

The top court said that what it's seeing is the plight of farmers. "People sitting in Delhi in 5, 7-star hotels criticise how they contribute 4, 30 or 40% to pollution. Have you seen their (farmers) earning per landholding?" the SC asked.
Also Read | Air Pollution: Schools, colleges in Delhi-NCR shut till further orders, WFH for 50pc staff
Furthermore, the Chief Justice of India NV Ramana said that "we ignore the fact that firecrackers were burning despite the ban."
Also Read | Shut amid Covid-19 outbreak, Kartarpur Corridor reopens to pilgrims
The Solicitor General told the Supreme Court that the Commission has issued directions to Delhi and the other NCR States to ensure that all industries having gas connectivity run only on gas as fuel failing which the industry has to be close.
"Industries using unapproved fuels should be closed with immediate effect and industries having gas connectivity should be immediately shifted to gas," SG told the apex court.
Meanwhile, the Supreme Court said that the debates on TV are creating more pollution than everybody. "They don't understand, statements are taken out of context," it said, adding that everyone has their own agenda.
Senior advocate Abhishek Manu Singhvi appearing for Delhi Govt said that the figures on stubble burning would be much higher in November and asked the Supreme Court to not ignore them. Delhi government said that the source-based breakup of contribution to pollution is yet to be done.
-PTC News