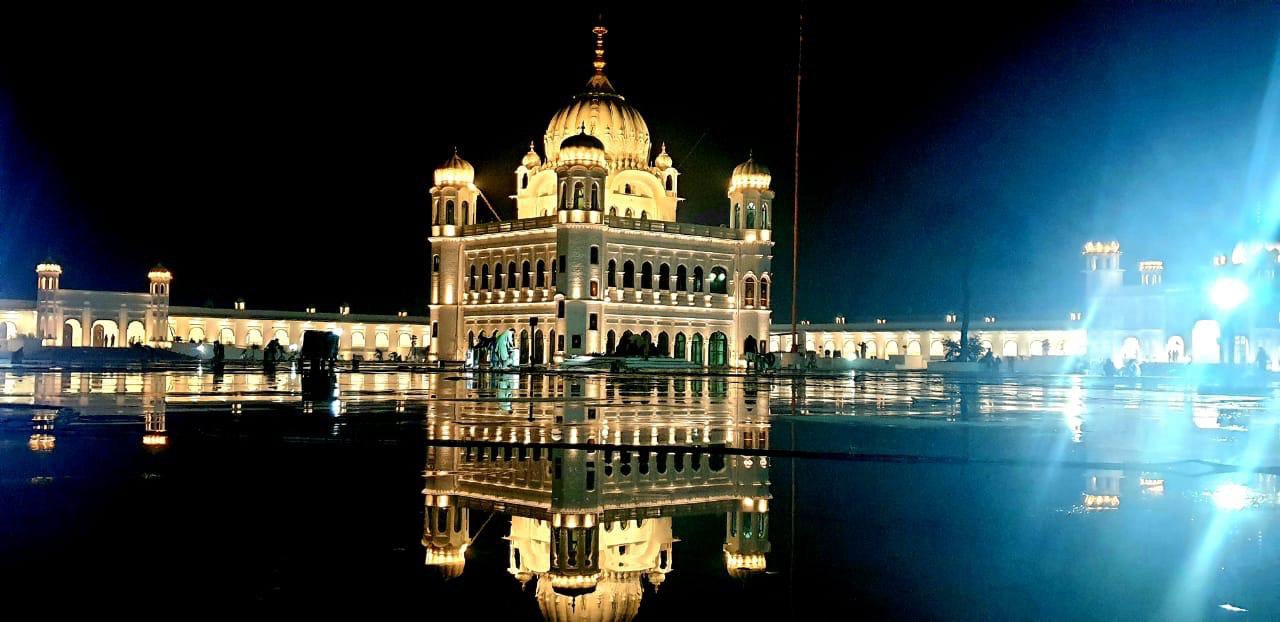 As the two nations are all set to commemorate the celebrations of 550th birth anniversary of Sikh faith founder, Sri Guru Nanak Dev Ji, the Gurdwara Darbar Sahib Kartarpur is also being decorated to welcome the Sikh pilgrims from all over. Here are some of the ashtonishing photos of Gurdwara Darbar Sahib Kartarpur ahead of 550th birth anniversary of Sri Guru Nanak Dev Ji.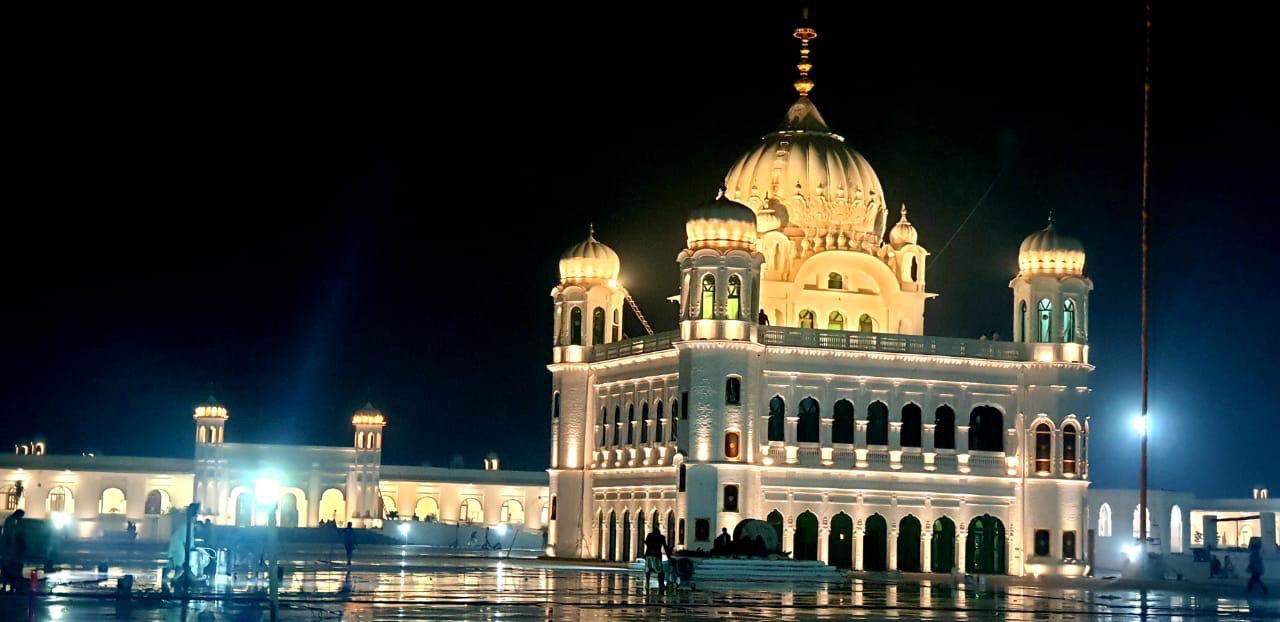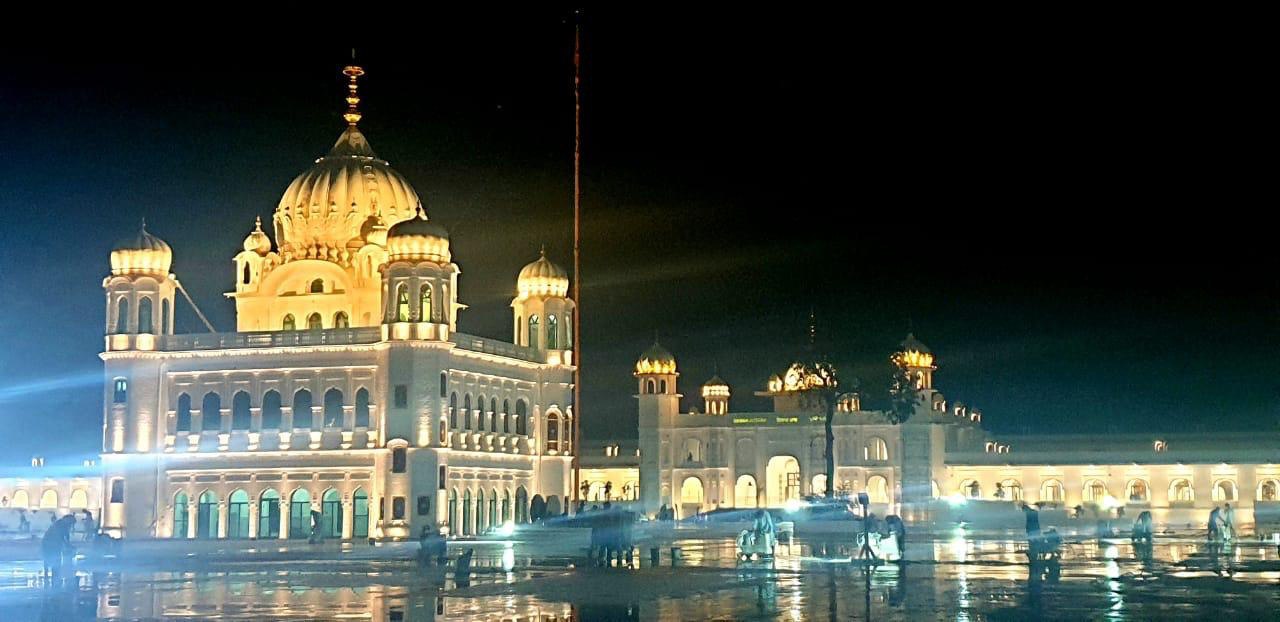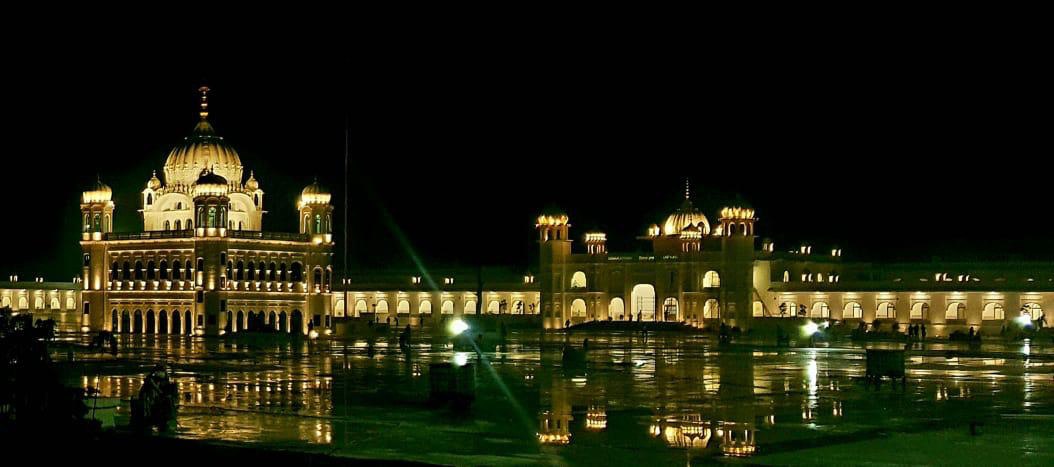 These images has been clicked last night. The lights, the view is just adorable and attracting people to visit the holy place. Historically built on the site where Sri Guru Nanak settled and assembled the Sikh commune following his missionary travels. Currently, the Gurdwara is built on the site where Sri Guru Nanak Dev Ji passed away, on September 22, 1539.
https://www.ptcnews.tv/pakistan-releases-coin-to-commemorate-550th-birth-anniversary-of-sri-guru-nanak-dev-ji/
Notably, the gurdwara is located near the border between Pakistan and India. The holy shrine is visible from the Indian side of the border and hence, Indian Sikh pilgrims gather in huge number to perform darshan, or sacred viewing of the site.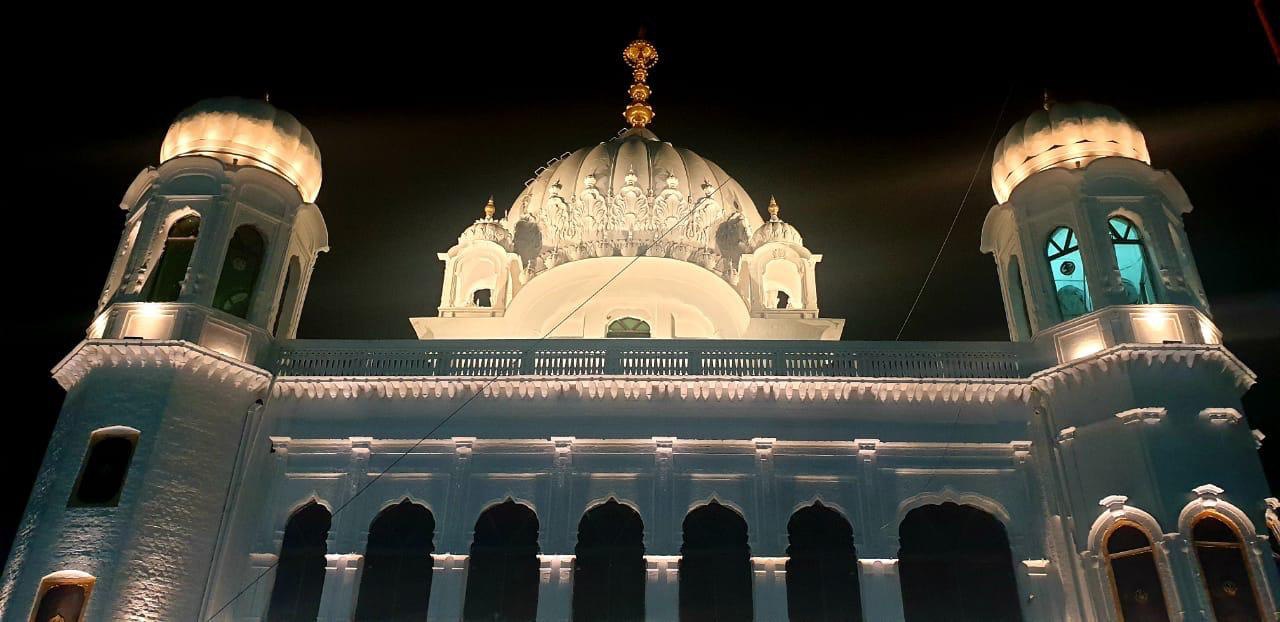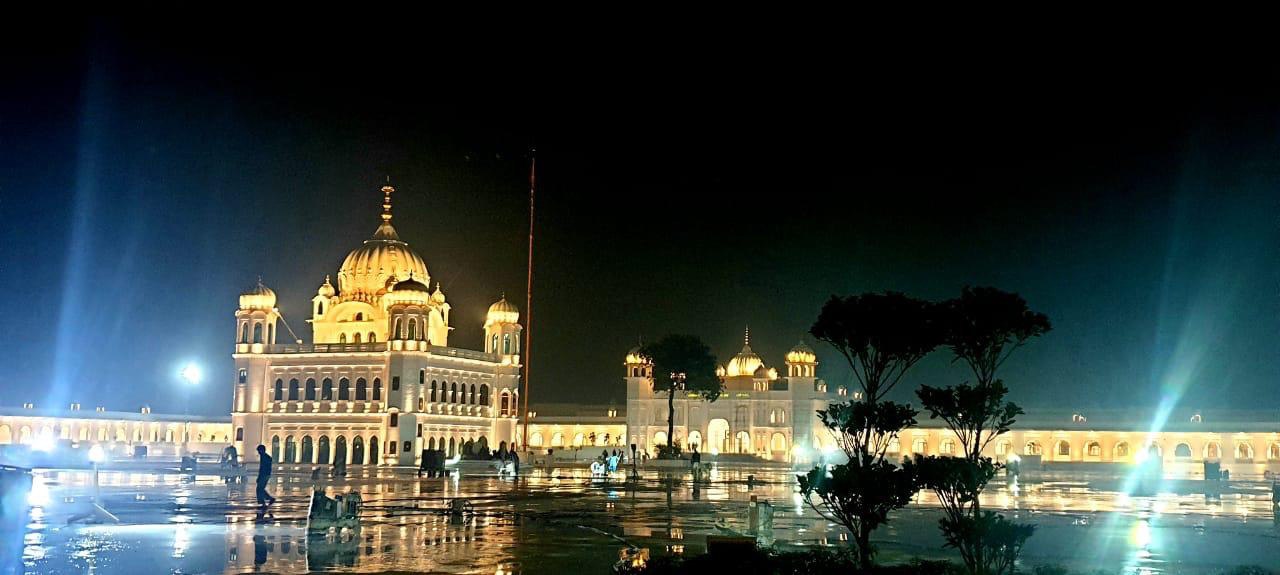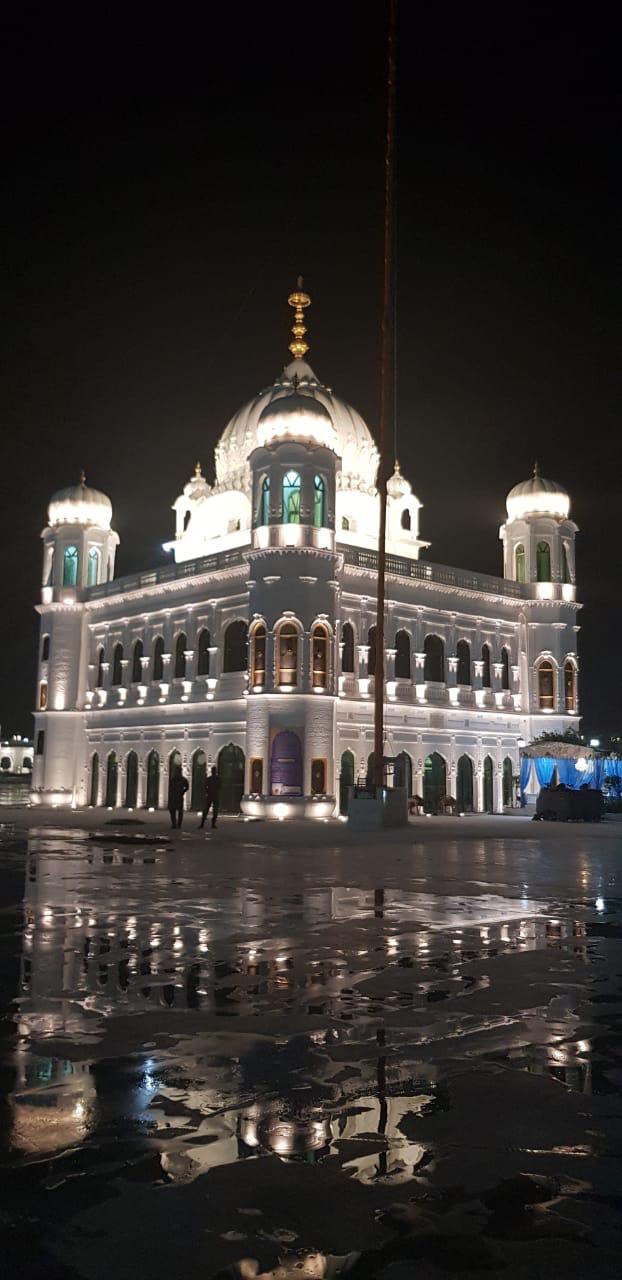 In a historic move, India and Pakistan signed an agreement on October 24, 2019, to open Kartarpur Corridor. The historic move will facilitate the Sikh pilgrims to visit Gurdwara Darbar Sahib Kartarpur, and perform darshan. The inauguration of Kartarpur Corridor is scheduled for November 9, 2019.
-PTC News