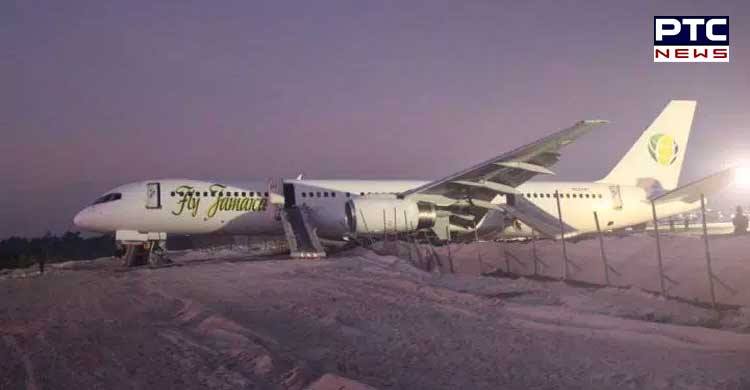 Plane overshoots runway in Guyana after emergency landing; 6 injured
Six passengers were injured when a Canada-bound airplane from Guyana crashed shortly after take-off. The Fly Jamaica flight made an emergency landing at Timehri international airport at 2:00 am (local time). The plane was heading to Toronto, Canada.
Also Read: Technical snag in Rahul Gandhi's aircraft, Congress cries "Conspiracy"
The Boring 757 was carrying 118 passengers, including two infants, and eight crew members. It made an emergency landing after experiencing hydraulic issues. According to the media sources, the plane suffered an accident, and all 126 people on-board were safe.
Guyana's Transportation Minister, David Patterson, told the media sources that the injured people were rushed to the hospital nearby. Doctors told that the injured people were stable. There were no reports of broken bones or serious injuries.
Also Read: Three dead as plane crashes into crowd in Germany
Boeing authorities told that a preliminary investigation has been launched.
-PTC NEWS