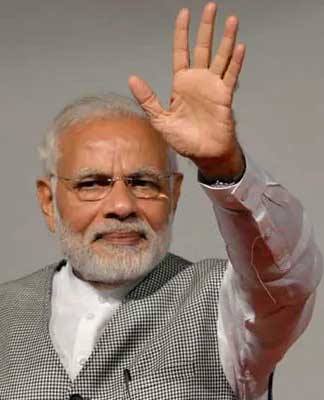 PM Narendra Modi conferred with Seoul Peace Prize 2018
Prime Minister, Narendra Modi, will be awarded Seoul Peace Price, 2018 for his contribution to world peace through economic vision. Modi is the fourteen recipient of the award. He is credited for high economic growth in India and the world through, 'Modinoimics'. His contribution to world peace and improving human development were the major reasons for him getting the award.
Also Read: President Kovind, PM Modi extend Janmashtami greetings
A statement from the Ministry of External Affairs states, "The Seoul Peace Prize Committee has decided to confer the 2018 Seoul Peace Prize on Prime Minister Narendra Modi, in recognition of his dedication to improving international cooperation, raising global economic growth, accelerating the Human Development of the people of India by fostering economic growth in the world's fastest-growing large economy and furthering the development of democracy through anti-corruption and social integration efforts."
The statement further says, "The Award Committee recognised Prime Minister Modi's contributions to the growth of the Indian and global economies, crediting 'Modinomics' for reducing the social and economic disparity between the rich and the poor. The Committee lauded the Prime Minister's initiatives to make the government cleaner through anti-corruption measures and demonetisation. The Committee also credited the prime minister for his contribution towards regional and global peace through a proactive foreign policy with countries around the world under the 'Modi Doctrine' and the 'Act East Policy'."
Also Read: Will defend borders with full might, says President Ram Nath Kovind
Modi accepted the award and expressed his gratitude for the prestigious honor. The award will be presented by the Seoul Peace Prize Foundation. The time and date will be decided mutually.
-PTC NEWS