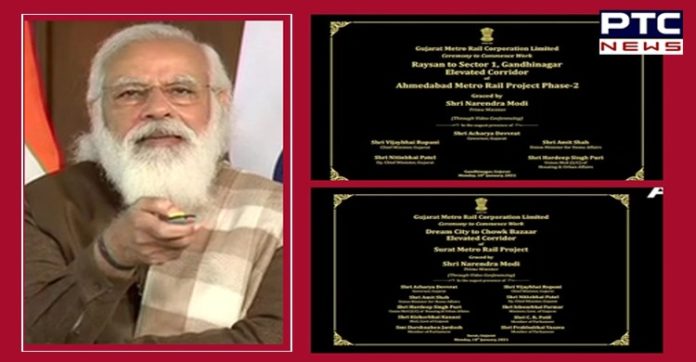 Prime Minister Narendra Modi performs 'Bhoomi Poojan' of Ahmedabad Metro Rail Project Phase-II and Surat Metro Rail Project via video conferencing.
Also Read | SC to hear Delhi Polices' plea against tractor march on Jan 20

Prime Minister Modi said Ahmedabad and Surat are receiving very important gifts today. Metro will further strengthen the connectivity in two major business centres of the country – Ahmedabad and Surat.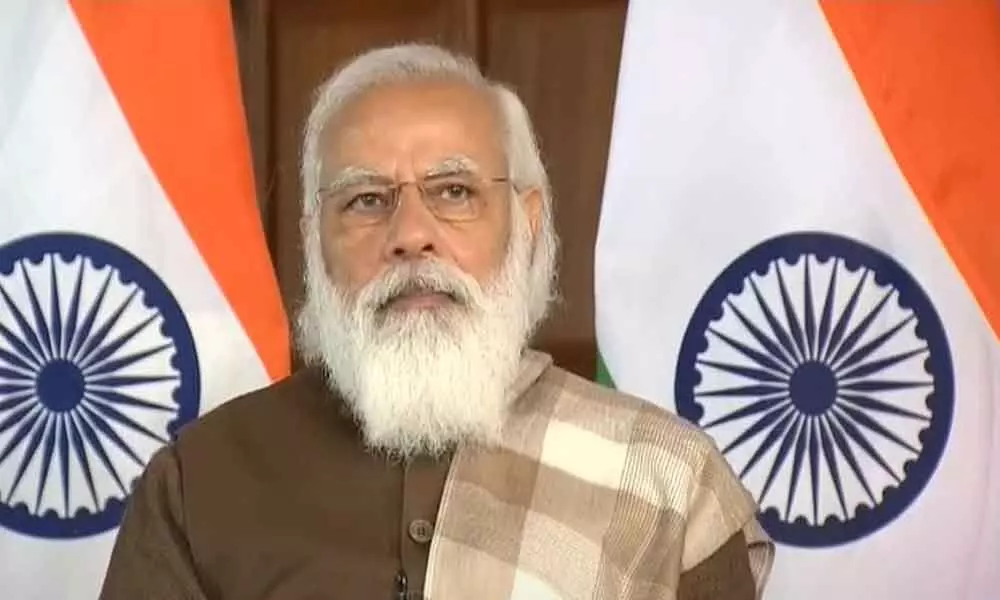 PM Modi said that best example to see difference b/w approach of previous govts & work of current govt is the expansion of metro rail network across country. Before 2014, only 225 kms of metro line became operational in 10-12 yrs. In last 6 yrs, over 450 kms of metro network became operational.

Adding, we're developing cities' transport system like integrated system-it means that bus, metro, rail won't ply as per their own design but work as collective system, complementary to each other.
Also Read | PM Modi launches nation-wide Covid-19 vaccination drive
"Work is underway on over 1000 kms of metro network in 27 cities across the nation, as of now. There was a time when there was no modern thinking in nation, regarding metro network. There was no metro policy. As a result, there were different kinds of metro in different cities." PM Modi said.
Home minister Amit Shah also addressed the gathering and thanked PM Modi for his leadership which led to the setting up of these two new metro phases.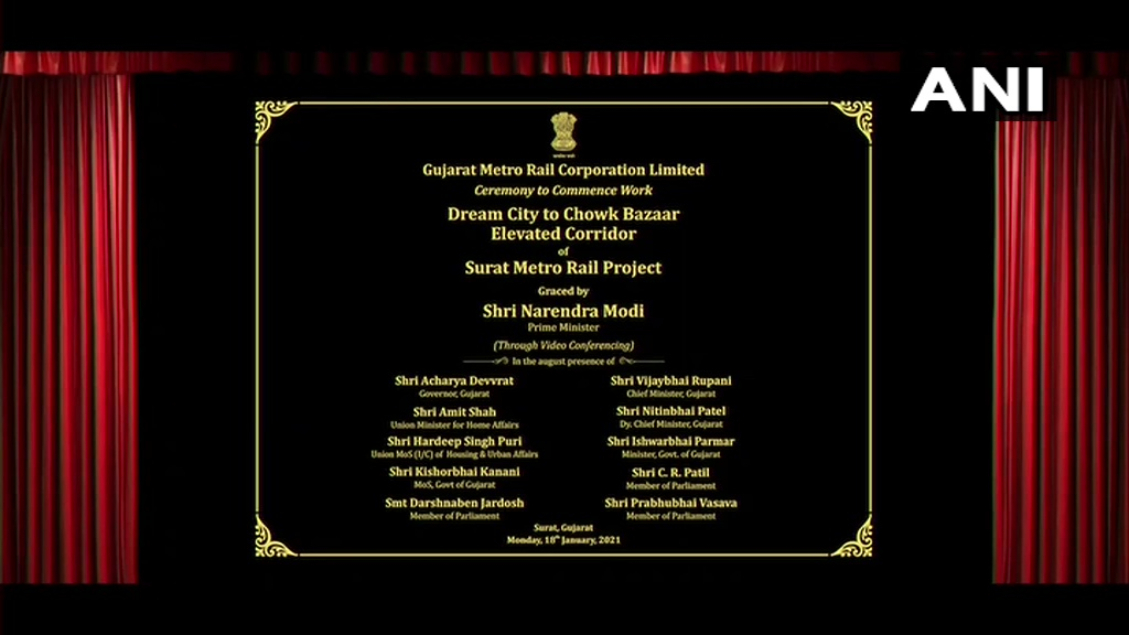 Gujarat Governor Acharya Devvrat, Gujarat Chief Minister Vijay Rupani and Union Housing and Urban Affairs minister Hardeep Singh Puri attended the Bhoomi Poojan.
-PTC News