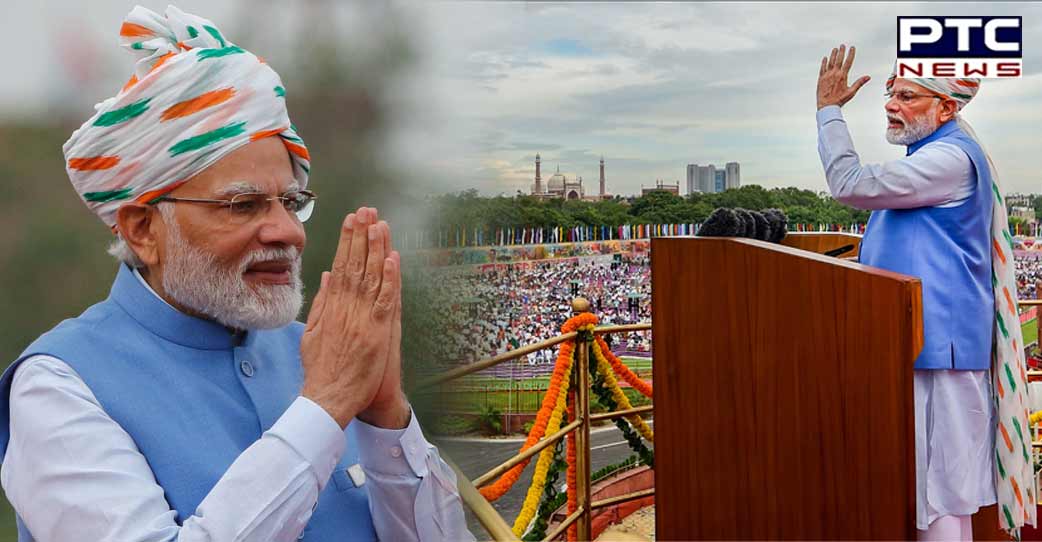 New Delhi, August 16: Reflecting the event's popularity, videos related to Prime Minister Narendra Modi's address on the 76th Independence Day are top trending on the social media platform YouTube.

On Tuesday, videos of the Prime Minister hoisting the national flag at the Red Fort and inspecting the Guard of Honour reached the top trending positions on YouTube. The video of PM Modi inspecting the Guard of Honour at Red Fort received 20 million views, while the video of him hoisting the Tricolour received over 4.4 million views as of Tuesday evening. Normally, only film and music videos are the most popular on YouTube, and a large number of views demonstrate the popularity of this year's Independence Day address.
The video of PM Modi's speech from the Red Fort ramparts was also among the top six trending videos. The video of his remarks, in which he expressed his dissatisfaction with "perversion in day-to-day speaking behaviour," has also been trending on social media platforms.
The Prime Minister made a strong case for women's empowerment during his speech.
Also Read | Amul, Mother Dairy to hike milk prices from Aug 17; check revised rates
He expressed his anguish and pain over people's "perversion in day-to-day speaking behaviour," claiming that insulting words to women are casually used.
He urged people to make a pledge to stop doing anything that "humiliates and demeans women in our daily lives."
He expressed the world's growing hopes for India in terms of its tri-shakti and stated that "women's pride will be a huge asset in fulfilling the nation's dreams."
The Prime Minister also praised women's freedom fighters at the start of his speech and said "This nation is grateful to those brave women, be it Rani Lakshmibai, Jhalkari Bai, Durga Bhabhi, Rani Gaidinliu, Rani Chennamma, Begum Hazrat Mahal, Velu Nachiyar, who showed the mettle of women power of India."
PM Modi urged citizens to commit to making India a developed country within the next 25 years, as well as to work to rid the country of corruption, nepotism, and family bias.
Also Read | Kejriwal urges Centre to not term free education, healthcare as 'freebies'
-PTC News