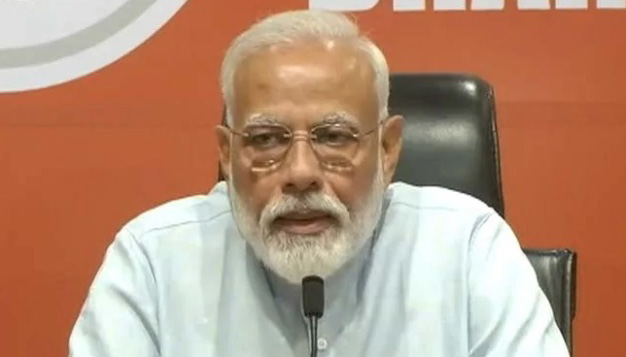 Prime Minister Narendra Modi for the first time in his five-year tenure was present during a press conference today. He was seated next to Bharatiya Janata Party (BJP) president Amit Shah.
Amit Shah said the press conference was organised to give the party's view on the completion of campaigning for the 2019 Lok Sabha election.
Modi has let Amit Shah answer a question directed towards him saying that he is only a "disciplined soldier" and that the party president will answer it.