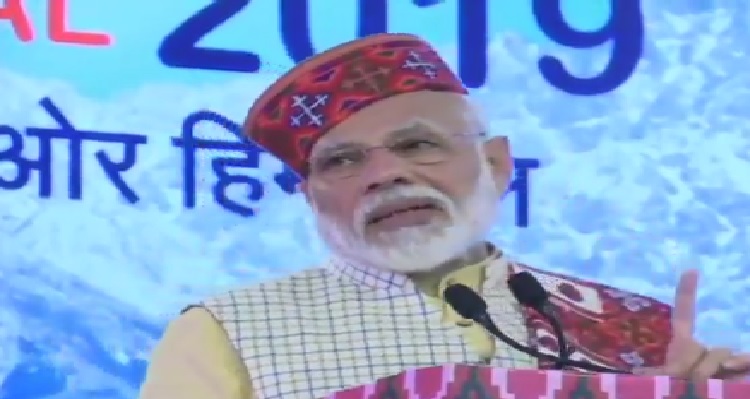 Prime Minister Narendra Modi commenced the investors' summit in Dharamshala, on Thursday. It is first global investors' summit in Himachal Pradesh. It has been initiated to attract foreign direct investment (FDI) to the country and increase employement. While addressing, PM Modi said "It's not a fantasy, it is a reality. It is unprecedented, it is just amazing. Today Himachal is saying: "Yes, we have arrived".
https://twitter.com/ANI/status/1192354321402408961
Meanwhile, he lauded the Union Cabinet during the speech. He said, "Yesterday, Union Cabinet took a big decision, keeping in mind the dream of around 4.50 lakh middle class families to own a house. This decision will benefit around 4.50 lakh home buyers." PM Modi said that if India is standing strong in today's global scenario, it is because it has not let the exonomy weaken.
PM Modi said, "These type of investor summits used to be held in only few states of the nation. In fact, there are many people who are witnesses of the conditions earlier. However, now the situation is changing and this summit happening here in Himachal is a witness of the change."
https://www.ptcnews.tv/pnb-scam-nirav-modi-says-will-kill-himself-if-extradited-to-india-uk-court/
The event was attended by over 209 global delegates. Meanwhile, Union Ministers Amit Shah, Nitin Gadkari, Piyush Goyal, MoS Finance Anurag Thakur were present at the event.
-PTC News