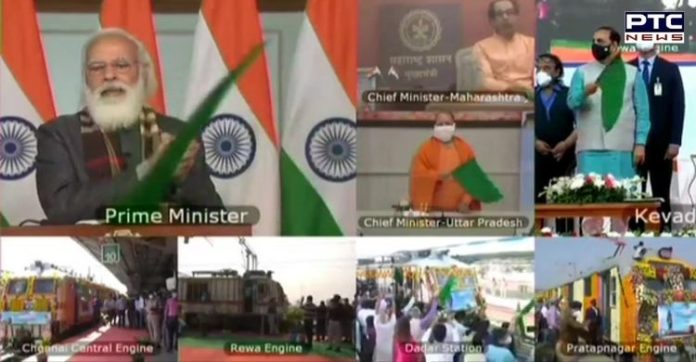 Prime Minister Narendra Modi on Sunday flagged off eight trains connecting different regions of the country to Kevadiya in Gujarat that will facilitate seamless connectivity to the Statue of Unity.

PM Narendra Modi also inaugurated the Dabhoi–Chandod Gauge converted Broad Gauge railway line, Chandod–Kevadiya new Broad Gauge railway line, newly electrified Pratapnagar–Kevadiya section and the new station buildings of Dabhoi, Chandod and Kevadiya.
Also Read | MSP will continue: Narendra Singh Tomar after inconclusive meeting with farmers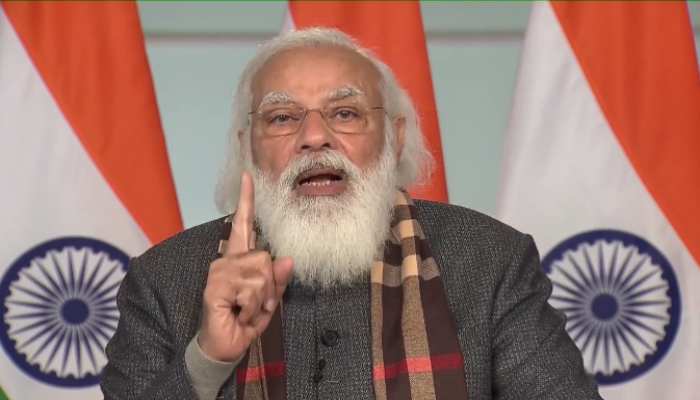 Meanwhile, the Chief Minister of Gujarat, Vijay Rupani and Union Railways Minister Piyush Goyal were also present during the occasion.

Perhaps, the Prime Minister also said that it for the first time in the history of Railways that trains were flagged off for the same destinations from different corners of the country. He explained that this is because of the importance of Kevadiya as home to Statue of Unity and Sardar Sarovar. Today's event exemplifies the vision of railways and mission of Sardar Patel, he said.
Also Read | Farmers and Centre Deadlock: Sources revealed Farmers likely to demand Delhi's ring road for Tractor march on Republic Day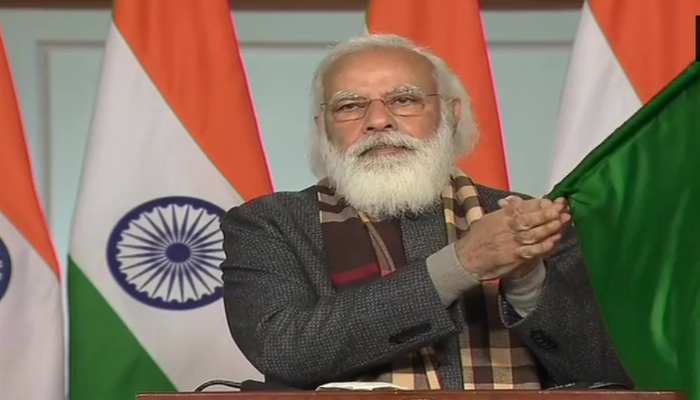 Even as PM Modi paid tribute to Bharat Ratan MGR on his Birth Anniversary. He noted that MGR's political journey was dedicated to poor and he worked tirelessly for a dignified life of the down-trodden. The Prime Minister said that we are working to fulfil his ideals and recalled how the grateful nation renamed Chennai Central Railway station after MGR.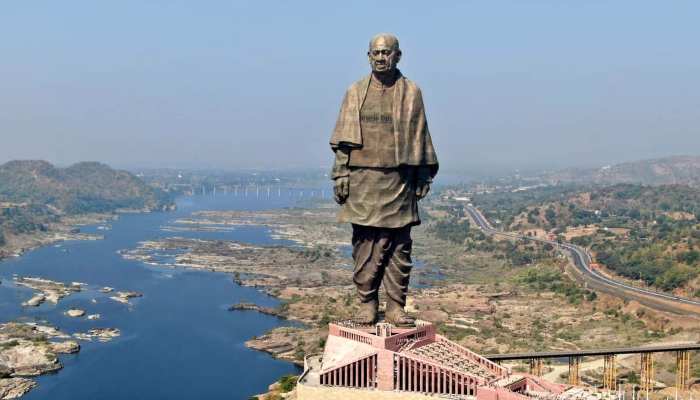 He further pointed out the new connectivity between Kevadiya and Chennai, Varanasi, Rewa, Dadar and Delhi along with MEMU service between Kevadiya and Pratapnagar and broad gauging of Dabhoi-Chandod and new Line between Chandod- Kevadiya will script a new chapter in the development of Kevadiya.
This will benefit both the tourists and local Adivasis as this will bring new avenues of self-employment and employment, he said, adding that the railway line will provide connection to the places of faith like Karnali, Poicha and Garudeshwar on Narmada.
The details of trains connecting Kevadiya to Eastern, Western, Northern, Central & Southern parts of India are as below:
Sr.

No

Train No
From
To
Train Name &  frequency
1
09103/04
Kevadiya
Varanasi
Mahamana Express (Weekly)
2
02927/28
Dadar
Kevadiya
Dadar-Kevadiya Express (Daily)
3
09247/48
Ahmedabad
Kevadiya
Janshatabdi Express (Daily)
4
09145/46
Kevadiya
H. Nizamuddin
Nizamuddin – KevadiyaSamparkKranti Express (Bi-Weekly).
5
09105/06
Kevadiya
Rewa
Kevadiya – Rewa Express (Weekly)
6
09119/20
Chennai
Kevadiya
Chennai – Kevadiya Express (Weekly)
7
09107/08
Pratapnagar
Kevadiya
MEMU train (Daily)
8
09110/09
Kevadiya
Pratapnagar
MEMU train (Daily)
In addition to the above 8 trains which are being flagged off, the following trains will also commence their services:
Sr.

No

Train No
From
To
Train Name &  frequency
9
09249/50
Ahmedabad
Kevadiya
Janshatabdi Express (Daily)
10
09113/14
Pratapnagar
Kevadiya
MEMU train (Daily)
Click here for latest updates on Education. 
-PTC News