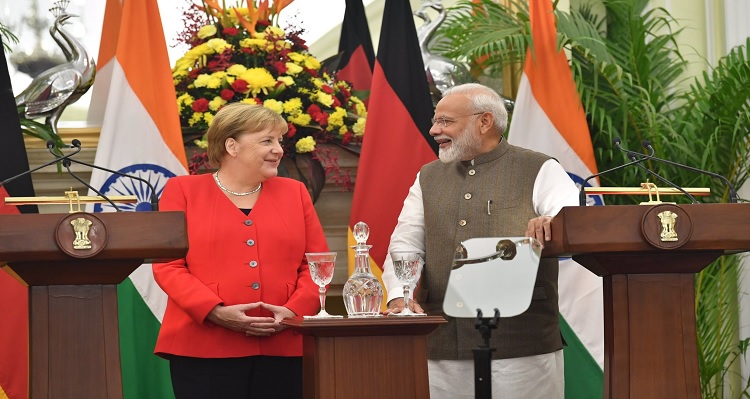 Prime Minister Narendra Modi and German Chancellor Angela Merkel issued a joint press statement in Delhi on Friday. On potential areas of cooperation, PM Modi said, "India and Germany are focusing on enhanced cooperation in areas of new and advanced technology, artificial intelligence, skills, education and cyber security."
https://twitter.com/MEAIndia/status/1190208243471192064?s=20
Talking about bilateral ties between the two countries, he said, "Our relations are based on democracy and the rule of law. That is why we share same views on major issues. We will strengthen bilateral and multilateral cooperation to fight terrorism."
The Prime Minister thanked the German chancellor for consistent support on key issues. "We're grateful to Germany for supporting India's membership in export control regimes. Both countries will continue efforts and cooperation to reform United Nations, UN Security Council and international order," he said.
Also Read | Kartarpur Corridor to provide Visa-free movement to pilgrims: Home Secy
German Chancellor Angela Merkel said the country would welcome Indian students and teachers. "Twenty thousand Indian nationals are studying in Germany. We would like to see even more. When it comes to vocational training, we want to have exchange of teachers too," she announced. Merkel also expressed keenness to work closely with India on sustainable development and climate protection.
-PTC News