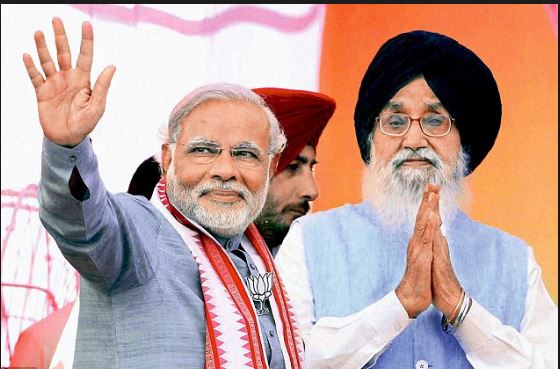 Prime Minister Narendra Modi Malout Rally Millions of farmers to arrives.
Prime Minister Narendra Modi will address the thanksgiving rally for farmers today at Malout. The rally will be presided over by the Former Chief Minister of Punjab and the Patron of the Shiromani Akali Dal, Parkash Singh Badal.
Also, BJP President Shwait Malik, Union Minister Harsimrat Kaur will address the rally. Akali Dal President Sukhbir Singh Badal and senior leaders of other Akali and BJP will also join.
The Prime Minister will land at the airport on July 11, 11:55 at Bhasiiana Airport. After this, his helicopter will land at village Chhapianwali. And later, he would arrive by car to the rally.
It is worth mentioning here that Prime Minister Narendra Modi's rally in Malout is being organized by the Central Government on the historic increase MSP of Kharif crops. Millions of farmers are set to reach the rally.
-PTC News