Kisan march led by Harsimrat Kaur Badal is hit by a Laathi charge at Zirakpur. Harsimrat Kaur Badal, Senior SAD leader Balwinder Singh Bhunder have been detained. Youth Akali Dal President Parambans Singh Romana among other senior SAD leader were also detained by Chandigarh Police and the protestors were laathi charged.
The Kisan March by Shiromani Akali Dal started from three Takhts i.e. Sri Amritsar Sahib, Takhta Sri Damdama Sahib and Sri Anandpur Sahib on Thursday.
ਦਿਨ-ਭਰ ਦੀਆਂ ਵੱਡੀਆਂ ਖ਼ਬਰਾਂ ਵੇਖਣ ਲਈ ਦੇਖੋ | PTC Prime

ਦਿਨ-ਭਰ ਦੀਆਂ ਵੱਡੀਆਂ ਖ਼ਬਰਾਂ ਵੇਖਣ ਲਈ ਦੇਖੋ | PTC Prime#FarmersProtestinPunjab #farmers #protestmarch #dharnas #KisanMarch #PunjabKisanMarch #PunjabFarmers #ShiromaniAkaliDal #FarmersProtest #PunjabNews #KisanProtestMarch

PTC News यांनी वर पोस्ट केले गुरुवार, १ ऑक्टोबर, २०२०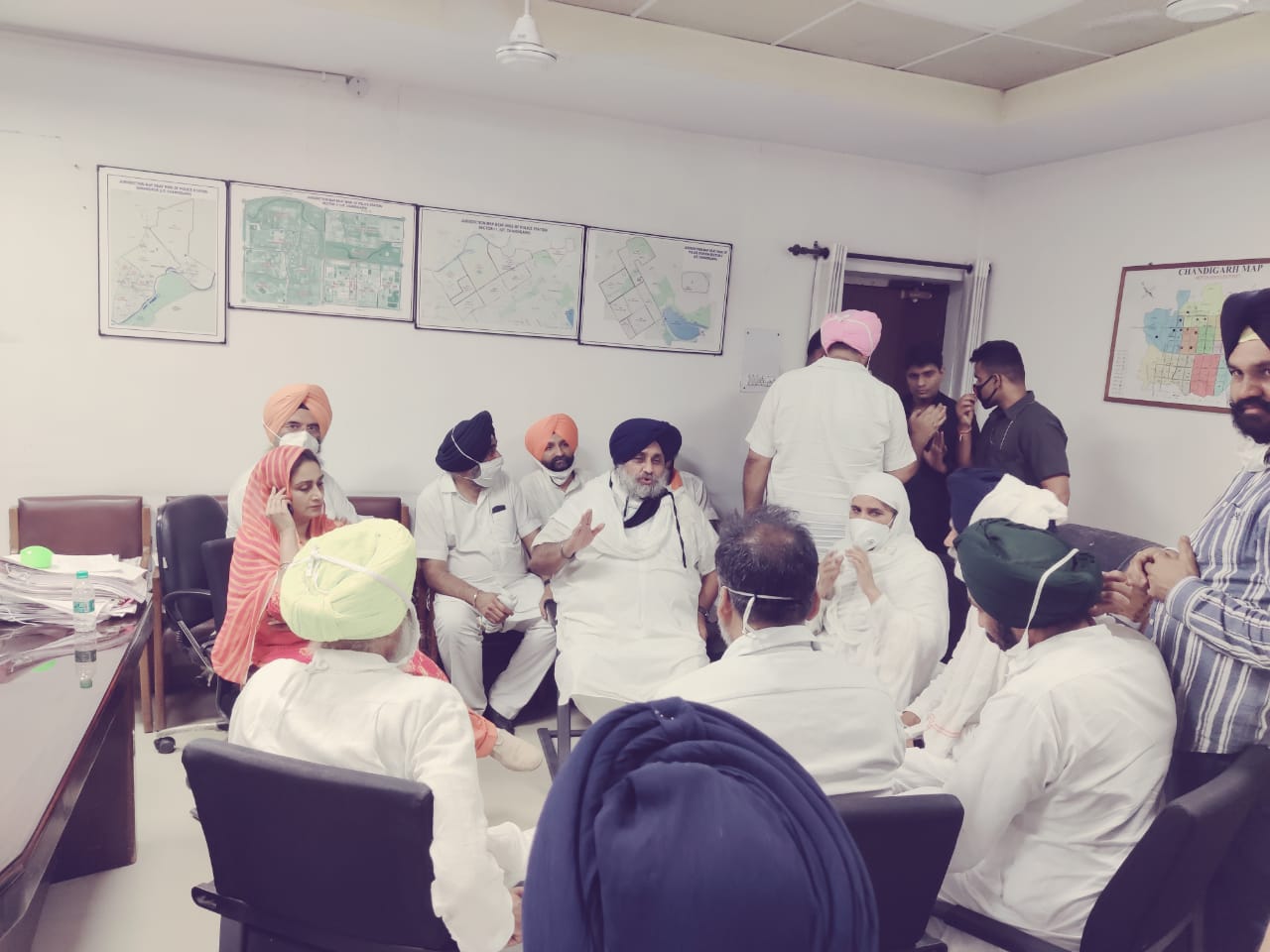 SAD President Sukhbir Badal visited Golden Temple in Amritsar and offered prayers before beginning the Kisan March.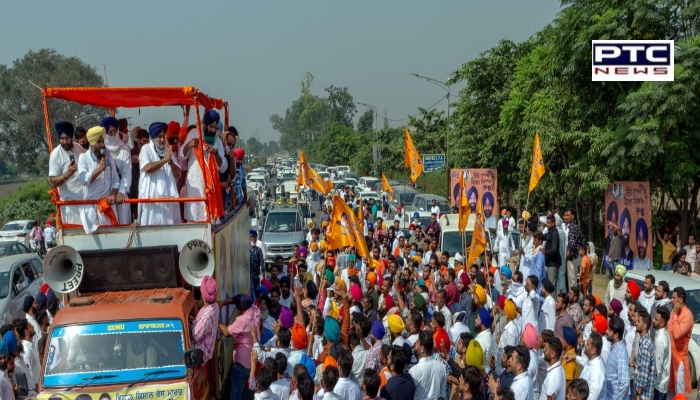 Earlier SAD President Sukhbir Singh Badal had said, "We'll give a memorandum to the Governor, with a request to the centre and President Ram Nath Kovind that Parliament session be called again & Farm Laws be taken back."
"Farmers are protesting against those black laws," Sukhbir Singh Badal had said.
-PTC News