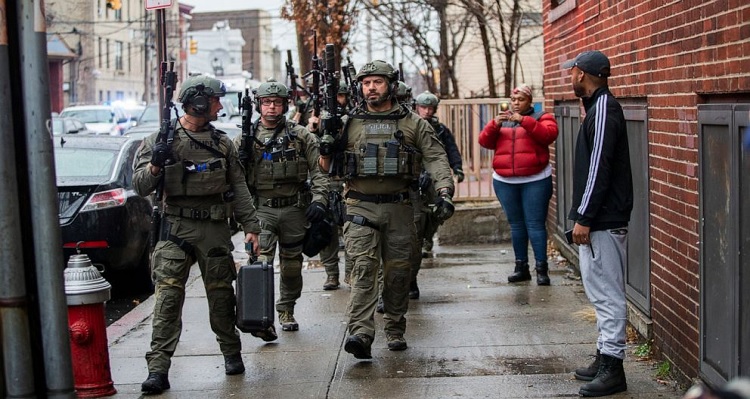 New Jersey shooting: As many as six people, including a police officer were killed in Jersey City on Tuesday. A series of gunfights turned a kosher market place into a battleground and a nearby Catholic school into a lockdown. According to the information, the deceased included three people in the market as well as two suspected shooters. The deceased police officer, Detective Joe Seals, was a longtime veteran with the Jersey City Police Department.
The officials stated that there was no indication of terrorism. Meanwhile, the law enforcement officials said that the police officer was killed while he was trying to intercept the two suspects at a nearby cemetery. However, the gunmen fled in a truck and eventually reached at the kosher supermarket, where they opened fire on police officers and civilians. During the preliminary investigation, it has believed that the store was randomly chosen and the incident was not a hate crime.
https://www.ptcnews.tv/bus-hits-traffic-cop-at-chandigarh-kali-bari-light-point-video/
The incident took place at around 12:30 pm (local time). Meanwhile, Jersey City's mayor, Steven Fulop, said that two separate incidents were involved in the shootout. The first incident took place at Bay view cemetery, while the second took place at the kosher market near the intersection of Martin Luther King Drive and Bayview Avenue.
-PTC News