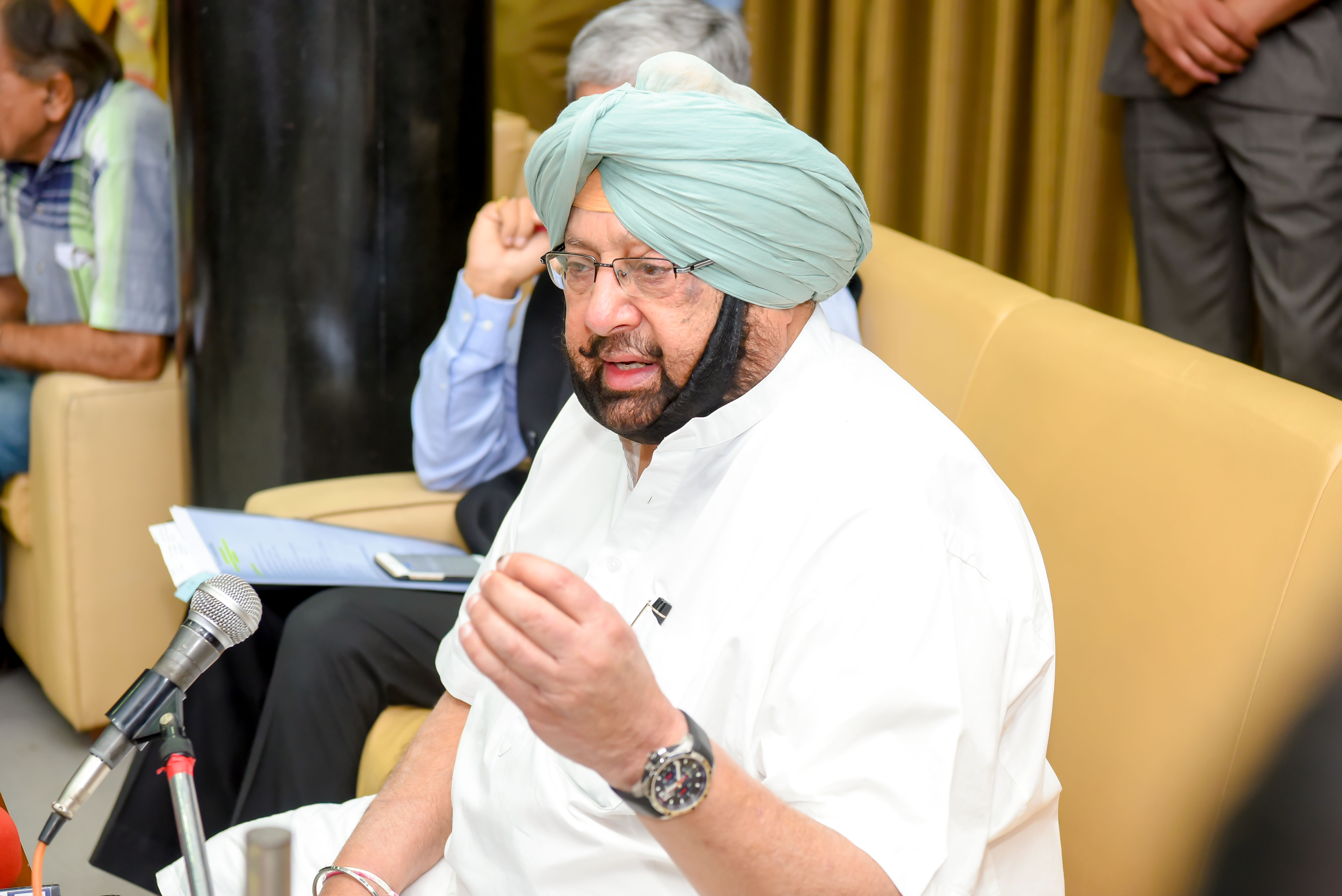 Chandigarh: Signalling a zero-tolerance approach in such matters, Punjab Chief Minister Captain Amarinder Singh has warned government officials and party colleagues not to interfere in administrative and police functioning, while sending out a strong message to all departments against succumbing to any political pressure in their working.
The Chief Minister has also taken serious note of the alleged assault on a Muktsar journalist, had also directed the concerned officials to treat the case totally on merit, without allowing political compulsions, if any, to obstruct the course of justice.
The Chief Minister has also ordered the DGP to provide security to the journalist and his family in view of the apprehensions expressed by him about their safety. The journalist is also being provided free treatment in the local civil hospital.
In a categorical warning, the Chief Minister has made it clear that officials acting at the behest of political masters, as they had been doing under the Akali regime, would face stringent action if they did not immediately mend their ways.
In a strong missive to the police, the Chief Minister has directed senior officials to ensure that this message goes down to the lowest rung in the department to make the police functioning transparent and fair, as promised by the Congress in its election manifesto.
Though the Halqa in-charge system had already been abolished by his government, the mindset change needed to transform the police functioning would take some time, said Captain Amarinder in a statement issued here. He, however, asserted that his government would adopt a zero-tolerance approach in all cases of overt or subtle political interference in administrative or police functioning.
The Congress government, said the Chief Minister, was committed to freeing the government machinery from political shackles, which had become the rule rather than the exception during the SAD-BJP rule. The erstwhile Badal-led government had destroyed all systems in the state and, though the process of restoring the same had already been initiated, the transformation required concerted and collective efforts of all officials and also the people of the state.
Those who had felt suppressed under the Badal regime all these years should refrain from taking the law in their hands and take legal recourse to ensure that all those guilty of misdeeds in the past 10 years are made to pay for their actions, Captain Amarinder has said.
The abolition of the Halqa in-charge system was the first step in the direction of ridding the police of political interference, and more reforms would soon be announced to make the police functioning fair and unbiased, said Captain Amarinder.
Top police officials across the state have been directed by the Chief Minister to ensure that all cases are treated on merit, without taking cognizance of the political affiliations of the suspects or the accused.