Chandigarh, December 30: Shiromani Akali Dal (SAD) president Sukhbir Singh Badal on Friday expressed shock over Punjab Chief Minister Bhagwant Mann's claim that the Aam Aadmi Party's model on law and order was now number one in the country.
He said "it is shameful that an elected CM is outrightly lying on such a sensitive issue at a time when Punjabis are plagued by law of jungle and breakdown of communal relations".
Also Read | Punjab: Multi-storey shawl store in Ludhiana's Mochpura Bazaar gutted; shop owner suffers losses in crores


Expressing anguish at self-publicity unleashed by the AAP government to project itself as the number one state on the law and order front, SAD president Sukhbir Singh Badal said, "Punjabis expected Bhagwant Mann to apologise for failing them on this front and resign as Home Minister. It is despicable that he is now teaming up with AAP convener Arvind Kejriwal to showcase maintenance of law and order as an achievement of his government when he created a state of lawlessness. This is an insult to Punjab and Punjabis", he said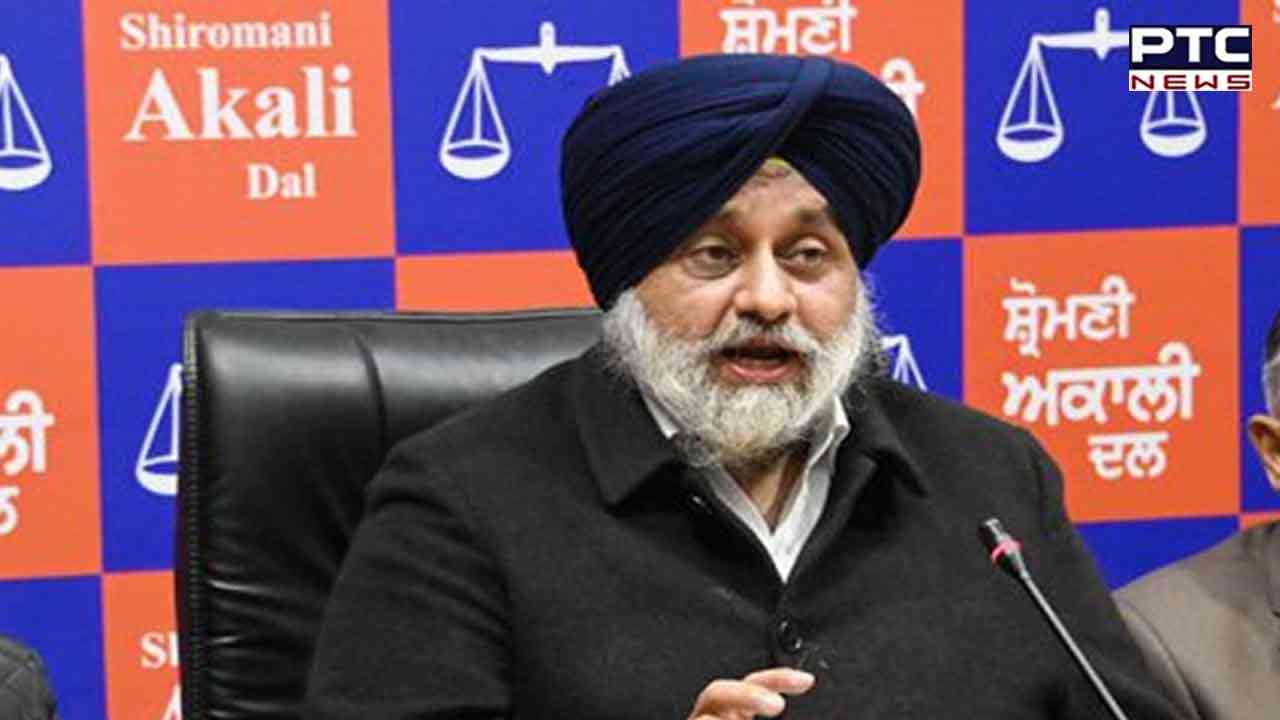 He termed 2022 worst year for Punjab on the administrative front. Telling the CM that unlike him Punjabis were not suffering from amnesia, SAD chief Sukhbir Badal alleged that right after formation of the AAP government, the state witnessed a spate of killings of prominent kabaddi players, including Nangal Ambian.
Also Read | Rishabh Pant accident: CCTV captures moment when cricketer's speeding Mercedes crashed into divider

Punjab also witnessed the gruesome murder of iconic singer Sidhu Moosewala after the AAP government withdrew his security and publicised this fact. There was a rocket propelled grenade (RPG) attack first on the Intelligence Headquarters of the Punjab Police in Mohali and later at a police station in Sarhali. The state also witnessed communal tensions after decades in Kali Mandir clashes in Patiala.
Gangsters continued to strike at will with one of Moosewala's killers Deepak Tinu even escaping from police custody. The common man was afflicted by snatchings and robberies even as traders and industrialists were targeted and killed for failing to pay ransoms to gangsters.
Asking the Punjab CM to tell Punjabis if all this was an achievement of his government, Sukhbor Singh Badal said "we are witnessing flight of industry from the state due to this even as no fresh investment is coming in. Rising unemployment is sounding a death knell for the future generation even as society is plagued with rising drug menace in the AAP dispensation".

- PTC NEWS