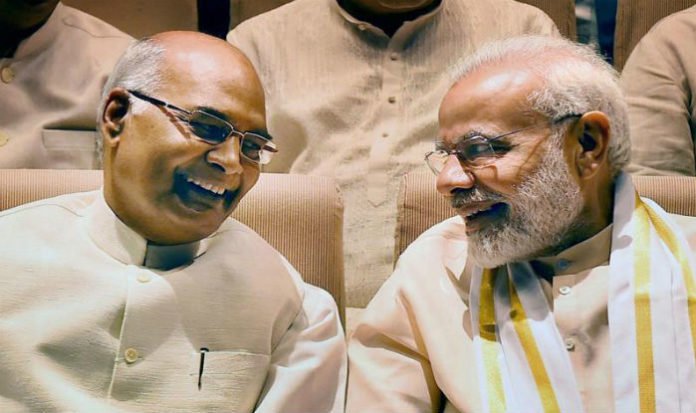 President Kovind, PM Modi extend Janmashtami greetings
President Ram Nath Kovind and Prime Minister Narendra Modi extended greetings to the nation on the occasion of Janmashtami, here on Monday.
"Greetings and good wishes to fellow citizens on the auspicious occasion of Janmashtami. The teachings of Lord Krishna have a universal message – Nishkam Karma. May this festival inspire us to follow the path of virtue and righteousness in thought, word and deed," the President tweeted.
The Prime Minister tweeted "Janmashtami greetings to everyone."
Janmashtami is a Hindu festival celebrating the birth of Lord Krishna. As per the Hindu calendar, Lord Krishna, an avatar of Lord Vishnu, was born on the eighth day of the month of Bhadra. The day mostly falls in the months of August or September as per the Western calendar.
-PTC News