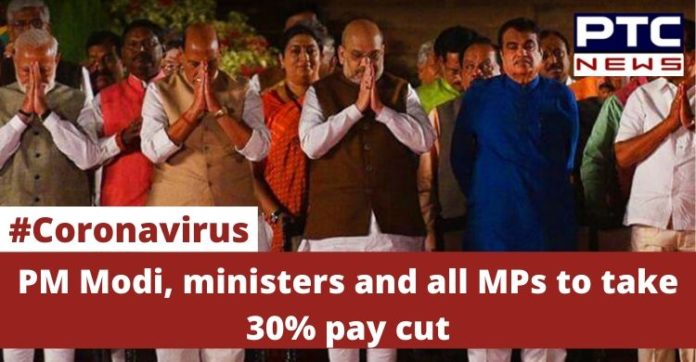 While the Indian economy reeling due to the impact of the novel coronavirus, all the Members of Parliament, including the Prime Minister and his Council of Ministers, would be taking a 30 percent salary cut for the next one year as a social responsibility, Union Minister Prakash Javadekar announced on Monday. The Union Cabinet cleared an ordinance to this effect.

The Union Cabinet approved an ordinance amending the salary, allowances, and pension of Members of Parliament Act, 1954 reducing allowances and pension by 30% w.e.f. April 1, 2020 for a year. He added that "The President, Vice President, Governors of States have voluntarily decided to take a pay cut as a social responsibility. The money will go to Consolidated Fund of India."

Meanwhile, the Cabinet approved the temporary suspension of MPLAD Fund of MPs during 2020-21 and 2021-22 for managing health and the adverse impact of the outbreak of coronavirus in India. "The consolidated amount of MPLAD Funds for 2 years – Rs 7900 crores – will go to Consolidated Fund of India," Prakash Javadekar said.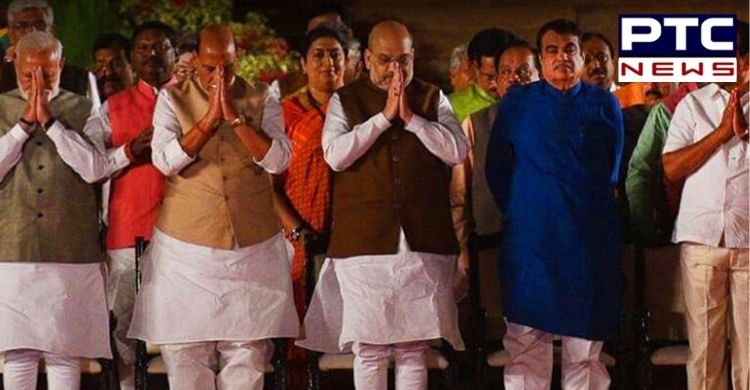 The impact of the coronavirus is being felt in India as well, with the entire country being placed under the 21-day lockdown since March 25. Meanwhile, all the economic activities are shut and only sectors providing essential services are being allowed to operate, in an order to prevent the spread of the coronavirus.
PM Narendra Modi interacts with the Central Ministers via video conference
Prime Minister Narendra Modi on Monday interacted with the Central Ministers via video conference. He appreciated the leadership of the Ministers and said that the continuous feedback provided by them has been effective in strategizing for tackling coronavirus. PM also said that it is imperative that leaders communicate exhaustively with the state and district administration, especially in districts which are hotspots for the pandemic, to be apprised of the ground situation and also provide solutions to the emerging problems.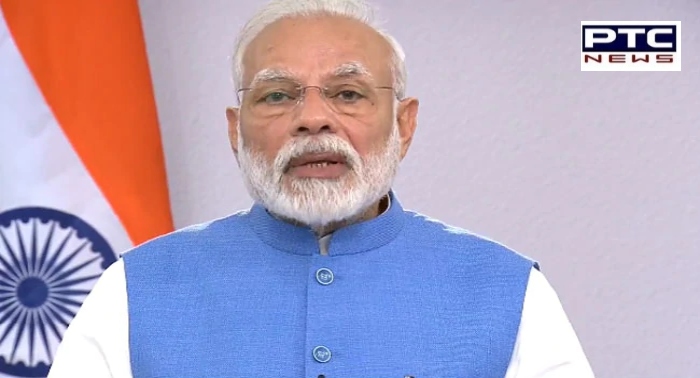 PM added that the government would provide all possible help to farmers in harvesting season. PM also suggested harnessing technology and encouraging exploration of innovative solutions like using 'truck aggregators' to connect farmers with mandis, on the lines of app-based cab services.
Also Read | Unending fight against coronavirus to continue: PM Modi 
While stating lockdown measures and social distancing must go hand in hand, PM stated that it's essential to strategize for emergent conditions once lockdown ends. He asked Ministers to prepare a list of 10 major decisions and 10 priority areas of focus once lockdown ends
-PTC News