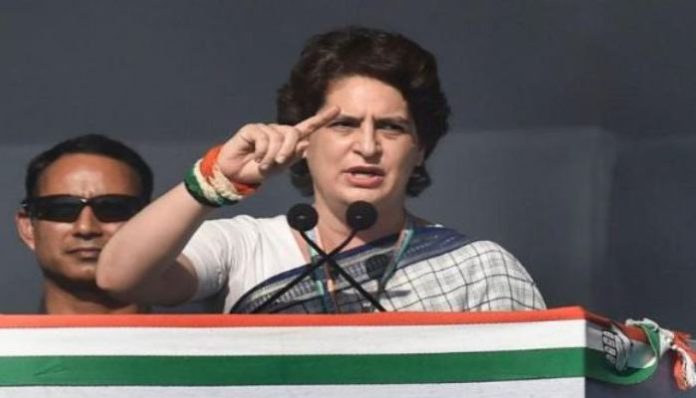 Priyanka Gandhi Vadra launched a stinging attack on Congress workers at her mother Sonia Gandhi's constituency Raebareli in Uttar Pradesh on Wednesday, declaring she had been "asked to speak" so she would not mince words about party men not doing enough to ensure victory. "I will find out about those who did not work for the party in the elections," she declared.
Priyanka Gandhi, the Congress General Secretary in charge of eastern UP, had accompanied Sonia Gandhi for a thanksgiving visit to Raebareli, the only constituency that the Congress won in Uttar Pradesh in last month's national election. Her brother Rahul Gandhi, the Congress president, suffered a shock defeat in another family stronghold next door, Amethi.
"I did not want to deliver any speech here but since I have been asked to speak, let me speak the truth. The truth is that this election was won with the help of Sonia Gandhi and the people of Raebareli," said the furious Congress leader.
Priyanka Gandhi was among the Congress's most vigorous campaigners, speaking at rallies in Raebareli and Amethi, as well as taking on Prime Minister Narendra Modi in his stronghold of Varanasi.
"You all know about those who worked religiously," she said.
Led by Prime Minister Narendra Modi and party chief Amit Shah, the BJP claimed an outsized mandate in the 2019 Lok Sabha polls, winning 303 seats on its own and 352 with its NDA allies. By comparison, the Congress won just 52 seats and was wiped out in 18 states and Union Territories.
Earlier Sonia Gandhi had attacked the BJP, accusing the ruling party of "crossing limits of dignity" to retain power and deliver a second successive term in office for Prime Minister Narendra Modi.
In her first public address since election results were declared last month, the United Progressive Alliance (UPA) chairperson also alleged that "many types of doubts" had emerged over the country's electoral processes.