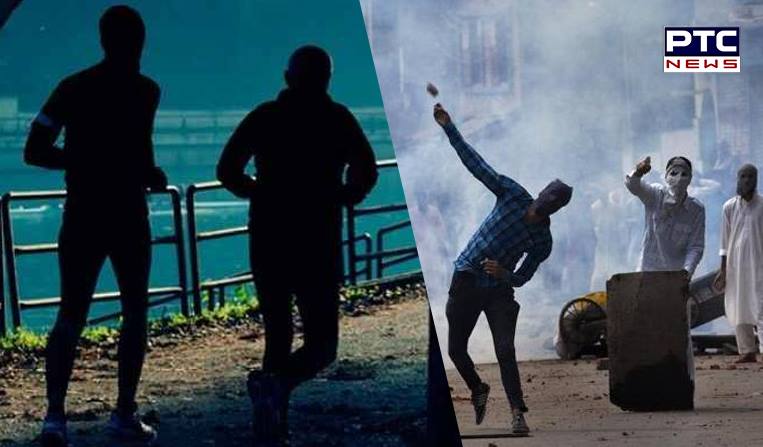 Shocking confession: Promises of tailoring jobs in Kashmir, youth forced to train for stone pelting
With visible deterioration in the security situation of Jammu and Kashmir, the Kashmiri youth is being radicalised by terror groups as well as separatists.
Two youths from Uttar Pradesh have claimed that they were lured to Jammu and Kashmir on the pretext of jobs and then forced to pelt stones at security forces in the Kashmir valley. In the confession, one of the youths said they had to 'run away from the Valley to save their lives.'
In the shocking confession, one of them said that they were promised tailoring jobs in Jammu and Kashmir's Pulwama for a monthly earning of Rs 20,000 each. However, their employer forced them into taking training for pelting stones.
"I worked as a tailor for two to three months. But the job was troubling. When I wanted to return, I was not allowed to and was threatened with false cases like of theft," the youth said.
An inquiry has been ordered by the Uttar Pradesh police into the matter. SP Baghpat and SSP Saharanpur have been asked to complete the probe and submit a report.
Intelligence reports and subsequent investigations have established that money is being pumped into Jammu and Kashmir from Pakistan via separatists and its other proxies for worsening the situation in the valley and to grow terrorism.
-PTC News